Road and Track Magazine - $100,000 Cash Spectacular Sweepstakes (Expired)
This Creative Presentation Is Giving Away $100,000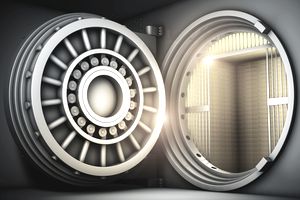 Note: This sweepstakes has expired, but you can find many sweepstakes with similar prizes on the Cash Sweepstakes List.
Description:
Hearst magazines is holding a creative presentation giveaway with a huge prize. Enter through Road and Track Magazine's $100,000 Cash Spectacular Sweepstakes and you'll be in the running to walk away with a check for a cool hundred grand.
Remember that creative presentations have advantages and disadvantages.
This one is accepting daily entries for more than a year, meaning that it will take persistence to maximize your entries.
This is also a Hearst Magazine giveaway, so be sure to check your entries to make sure you aren't agreeing to an unwanted magazine trial or signing up for a magazine you don't need. If you do accidentally end up with a subscription you don't want, read how to unsubscribe from unwanted magazines.
This sweepstakes has expired.
Sweepstakes Links:
Sweepstakes Entry Form: http://roadandtrack.hearstmobile.com/sweepstakes/34078
Sweepstakes Rules: https://subscribe.hearstmags.com/circulation/shared/sweeps/rules/roa/$100k_Cash_Spectacular_Official_Rules_ROA.htm
Sweepstakes Homepage: http://www.roadandtrack.com/
Category:
Cash Sweepstakes, Mega Sweepstakes, Daily Sweepstakes
Eligibility:
USA, 13+
Start Date:
February 01, 2016
End Date:
January 31, 2018 at 11:59 p.m. ET
Entry Frequency:
1 x daily per person/email
Sweepstakes Prizes:
Grand Prize: A check for $100,000. (ARV: $100,000)