ASUS Republic of Gamers - ROG GX800 Giveaway (Expired)
Enter to Win a Gaming Laptop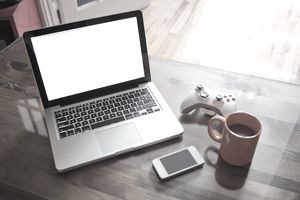 Note: This sweepstakes has expired, but you can find many sweepstakes with similar prizes on the Electronics Sweepstakes List.
Description:
If you'd like a powerful new computer that's perfectly tuned to play the latest games, enter ASUS Republic of Gamers' ROG GX800 Giveaway. The winner will receive a gaming laptop worth over $1,000. This sweepstakes has expired.
Sweepstakes Links:
Sweepstakes Entry Form: https://www.facebook.com/rognordic/app/143103275748075?
Sweepstakes Rules: https://woobox.com/4r6nb6/rules
Sweepstakes Homepage: https://www.facebook.com/rognordic/
Category:
Free Computer Sweepstakes, Electronics Sweepstakes, Facebook Contests, Toys & Games Sweepstakes, Medium Sweepstakes, One Entry Sweepstakes
Eligibility:
All, 18+
End Date:
May 23, 2018 at 3:00 p.m. ET
Entry Frequency:
One time per person
Sweepstakes Prizes:
Grand Prize: A ROG GX800 gaming laptop with an Intel Core i7 7820HK processor, two Nvidia GeForce GTX 1080 graphics cards, and 64 GB DDR4 RAM.