Bergdorf Goodman - $5,000 Shopping Spree Sweepstakes
Win $5,000 in Fine Clothing for Entering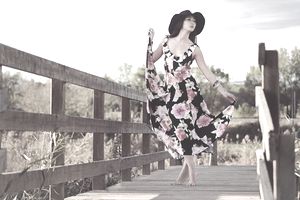 Description:
Want to look great for summer? Bergdorf Goodman is giving you the chance to win a shopping spree for clothing, accessories, and more in their $5,000 Shopping Spree Sweepstakes. Enter for your chance to upgrade your style for free.
Sweepstakes Links:
Click Here to Enter this Sweepstakes
Click Here for the Official Sweepstakes Rules
Click Here for the Sweepstakes' Home Page
Note: If the sweepstakes entry link doesn't work for you, try entering through the home page and looking for a link to the sweepstakes.
Category:
Gift Certificates Sweepstakes, Jewelry & Fashion, Medium Sweepstakes, One Entry Sweepstakes
Eligibility:
USA, 18+ and above the age of majority
Start Date:
May 18, 2018
End Date:
August 14, 2018 at 8:00 a.m. CT
Entry Frequency:
One time per person
Sweepstakes Prizes:
Grand Prize: A $5,000 Bergdorf Goodman shopping spree. (ARV: $5,000)
Additional Comments:
Receive up to five additional entries for referring friends.
Alternate entry by mail.
Sometimes, the sweepstakes entry form wouldn't display properly for me. Clicking on the arrow at the bottom where it says "ENTER E-MAIL ADDRESS" without putting my email address brought up the correct form.