Learn About Crackle, the Free TV and Movie Service
All the Details on Crackle, a Free Movie & TV Service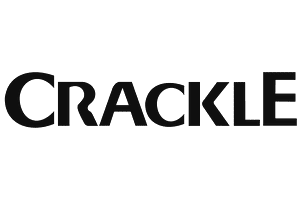 Crackle is a website that shows streaming full-length and uncut free online movies, original programming, as well as free TV shows.
Although you'll need to sit through a few commercial breaks during the movies and shows at Crackle, an awesome selection of programming, as well as a decent video quality, will have you coming back again and again.
My Experience Watching Movies on Crackle
Visit Crackle for Free Movies & TV
Crackle's Free Streaming Movies
Crackle shows free streaming movies in genres like Action, Comedy, Sci-Fi, Fandom, Romance, Sports, Thriller, Crime, Anime, and Horror. Watchlists are movie collections that will help recommend the newest and most popular streaming movies available at Crackle.
If you don't want to watch full length films at Crackle, you can also find clips and trailers to view, as well as information on movies that are about to become available.
New movies are constantly being added and retired from Crackle, so you'll always find something new to watch.
Free Streaming TV Shows at Crackle
Crackle also has free streaming TV shows that includes full episodes of comedies, anime, action, crime, adventure, and sci-fi series.
You can watch quite a few original Crackle series here that you won't be able to see anywhere else.
In addition to full episodes in the TV Shows section of the Crackle website are ways to find just clips, trailers, and shows that are coming out soon.
This is much like with the Movies section.
Crackle's Video Quality
Most of the videos at Crackle are 360p or 480p and are available to watch in full screen.
Benefits of Registering With Crackle
You do not need to register with Crackle to be able to stream the movies and TV shows.
However, one benefit of registering with Crackle means you won't have to enter your birth date every time before watching R-rated movies.
After you register you'll also be able to create your own watchlists. These watchlists are movies or shows you want to save and watch at a later time.
As a registered user of Crackle, you can also add subscriptions to your account. With a subscription, you'll be instantly alerted when new content is added to your selected TV show.
Watch Crackle With Free Apps
Crackle has a free app you can download for just about any mobile device you could have. Download a free Crackle app for the iPhone, iPod touch, iPad, Android phones and tablets, BlackBerry phone, Nook tablet, Kindle Fire tablet, and the Windows Phone. Here's a list of other free movie apps that you may want to check out as well.
Crackle apps are also available for the PS3, Xbox 360, Roku, Sony Blu-Ray Disc Player, Google TV, Samsung Blu-Ray Player, and through several brands of TVs.
Where Crackle Gets Its Movies
Crackle is owned by Sony Pictures Entertainment, so a continuous flow of new movies and programming from Sony keeps Crackle fresh. Since Sony is allowing Crackle to show their content, this means that Crackle is a completely legal streaming movie website.
System Requirements for Crackle
To get the best viewing pleasure from Crackle, you'll need IE 7.0 or above, Firefox 3, or Chrome, JavaScript and Cookies will need to be enabled, You'll need Adobe Flash Player 10.0.22 or above, and your operating system should be Windows XP SP2, Windows Vista, Windows 7, Windows 8, Windows 10, or macOS.
Visit Crackle for Free Movies & TV