Do Sweepstakes Need to Know Your Real Birth Date?
Can You Hide Your Age When You Enter Sweepstakes?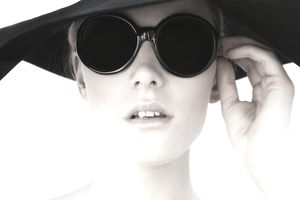 Real Birth Dates: Do You Need to Use Them to Enter Sweepstakes?
There are good reasons why people don't want to use their real birth date when entering sweepstakes. Some people are worried about identity theft. Others are concerned about age discrimination in sweepstakes.
So is it necessary? Do you really have to use your real birth date to enter sweepstakes? Or would putting a date that is close to your real birth date be close enough?
Or maybe skipping the question altogether?
The Answer is Yes, and Here's Why:
I recommend using your real birth date when entering sweepstakes. Why? Because otherwise, you may be disqualified from your prize win.
Simply skipping the age field is usually not an option. Most of the time, when sponsor's request it, it's a requirement to enter.
If you win, many sponsors require that you fill out an affidavit before claiming the prize. Sometimes the affidavit needs to be witnessed by a notary, who will verify that the information is accurate.
If any of the information on the affidavit varies from the information on your entry form, including your birth date, the notary might not be able to sign off on your affidavit. And that could lead to your losing the prize.
Could you talk the sponsor into sending you an affidavit that doesn't include your date of birth? Maybe. It's also possible that your prizes won't require affidavits (though the big ones will, and many smaller prizes, too).
But it's already hard to win prizes; do you want to gamble on losing them after your name is drawn as the winner?
So What Can You Do to Make Sure Your Information is Safe?
There are a few things you can to do to stay safe while still using your real birth date:
You can look for sweepstakes that don't ask for a birth date. Some sweepstakes ask only for your birth month and year, and some give you an age range to select, while others have a check box to state that you are in the age range that's eligible to enter. I don't recommend this, because it will narrow your possibilities of winning, but it will offer some reassurance if you're worried about giving away too much personal information.
 
Make sure you're entering legitimate sweepstakes. Before you submit your personal information into any sweepstakes, take these steps to make sure that the giveaway is legitimate.
 
Read the privacy policy. Make sure you know how your information will be used, and that your information will be protected. Find out what makes a good privacy policy.
 
Why Do Sweepstakes Companies Ask for Your Birth Date, Anyway?
There are three main reasons why sponsors are interested in your date of birth:
Your date of birth helps sponsors verify that you're eligible to enter. With some rare exceptions, sweepstakes are usually open only to people within a certain age range, whether it's a sweepstakes for kids, people above the age of majority, or other age groups. With your exact birth date, sponsors can be sure you can enter and win.
 
Your date of birth ensures you're legally able to enter. There are laws restricting how data from minors can be collected and transmitted (COPPA, for instance) . To be sure that those laws are being followed, sponsors need to check your age.
 
Your date of birth can be valuable to sweepstakes' sponsors. Knowing who is visiting their website and entering their sweepstakes is a great way for sponsors to know how to tailor their advertising next time. (Read more about market segmentation for details.) Knowing who is entering can help companies tailor their prizes and their marketing message for their next giveaway.
Your birth date is generally not used to determine who will win prizes. As long as you are eligible to enter, your age won't affect your chances of winning.