Polaris - Online Sweepstakes Giveaway
Enter to Win a Free Polaris Vehicle Worth $28,500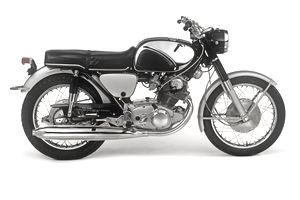 Description:
Roll into spring in style if you win Polaris' Online Sweepstakes Giveaway. The prize is a 2018 Slingshot SLR, a three-wheeled motorcycle worth about $28,500. Enter just once to win this unique vehicle.
Sweepstakes Links:
Click Here to Enter this Sweepstakes
Click Here for the Official Sweepstakes Rules
Click Here for the Sweepstakes' Home Page
Note: If the sweepstakes entry link doesn't work for you, try entering through the home page and looking for a link to the sweepstakes.
Category:
Car Sweepstakes, Sports Sweepstakes, Big Sweepstakes, One Entry Sweepstakes
Eligibility:
USA, 18+
Start Date:
July 25, 2017
End Date:
August 01, 2018
Entry Frequency:
One time per person
Sweepstakes Prizes:
Grand Prize: A 2018 Slingshot SLR vehicle. (ARV: $28,499)
Additional Comments:
Alternate entry in person at Polaris Slingshot booths at participating events. There's only one entry available, regardless of the entry method you use.