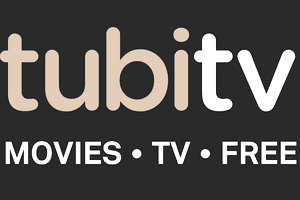 Tubi TV is a free movie streaming website with thousands of full-length movies and free TV shows that are categorized in some really awesome genres.
There are advertisements in all of the videos at Tubi TV, and select films are only available if they're rented, but videos are added often keeping the content fresh. The website and app are really easy to use and will get you watching the movie or TV show of your choice in just a few minutes time.
My Experience Watching Movies at Tubi TV
Visit Tubi TV for Free Streaming Movies & TV Shows
Tubi TV's Free Streaming Movies
There are lots of genres that you can browse through at Tubi TV. Featured, Trending, and New Arrivals lets you stay on top of the best movies Tubi TV has to offer.
Regular genres are of course available too, for action, kids, drama, comedy, horror, and documentary films. Others include Cult Favorites, Your Lifestyle, Killer Kung Fu, Spirituality, Sports, Travel, Music, Stand Up Comedy, and Sci-Fi/Fantasy.
There are a few other interesting categories at Tubi TV, too: Not on Netflix, Fan Favorites, Indie Films, and Movie Night!. These categories are a nice change from the other streaming websites and make visiting Tubi a little more interesting.
Free Streaming TV Shows at Tubi TV
In addition to movies are free streaming TV shows that you can watch.
Tubi TV's TV shows are separated into categories like Can You Handle This Reality, Crime TV, Korean Drama, TV Comedies, and TV Dramas.
All of the available episodes for a show are lined up below the episode you're watching so that you can quickly and easily move through the episodes and seasons without losing track of what you have and haven't watched.
Tubi TV's Video Quality
All of the movies and TV shows at Tubi TV can watched in full screen mode and switched between various qualities.
Some include selecting from 509 KB/s, 729 KB/s, 862 KB/s, 1,788 KB/s, and 3,355 KB/s.
You're also able to set the video quality to Auto (the default setting) so that Tubi TV was identify the best option automatically.
Benefits of Registering With Tubi TV
Registering for an account isn't required but some videos at Tubi TV require you to verify your age, and a free account is needed to do this.
Having for a free account at Tubi TV also lets you keep track of what you're watching so that you can resume where you left off at a later time and keep track of movies that you've already seen.
Watch Tubi TV With Free Apps
Tubi TV's app is easy to download and use and is just one of several free movie apps that you can download for various platforms.
The free Tubi TV app works with iPhone, iPod touch, iPad, Amazon Fire TV, and Android devices.
You can also use the Tubi TV app on Roku, Xbox 360, Xbox One, some Samsung TVs, and select Samsung Blu-ray players.
Where Tubi TV Gets Its Movies
Tubi TV partners include Starz and Paramount Pictures. This means that all of the content is absolutely free and legal to stream.