Free, Fun Things to Do on the Weekend
Enjoy the Weekend, Even If You're Feeling Broke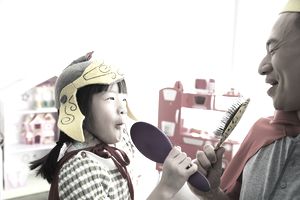 Being bored or restless on a Saturday or Sunday can lead to trouble. Boredom often prompts people to spend money on unnecessary items or distractions. Especially if you're you're on a budget, you run the risk of hitting the mall and doing damage to your pocketbook or going to a movie you're not really that interested in just to pass the time.
Don't worry - there are plenty of free things to do on the weekend with your family and friends, or by yourself.
None of the activities involve spending crazy amounts of money (or any money) and you can do all of them whether you reside in a city or live in the country.
30 Free, Fun Weekend Activities
Check out the neighborhood or religious festivals including street fairs.
Take your kids (or yourself or your friends) to the park. Pack a picnic and a frisbee or a kite.
Host a potluck barbecue. Ask everyone to bring a side dish, or dessert, or a package of meat or veggies for the grill or stove.
Invite friends or neighbors over for card games like bridge, poker or crazy eights and be sure to have refreshments on hand.
If you like to cook, experiment with new recipes or invent one of your own. The Food Network has lots of offerings and TV is free.
If you have a lawn, run through the sprinklers whatever age you are.
Crank up the radio or iTunes and dance in your living room - it's a free workout!
Take up or practice a musical instrument or jam in the garage with your friends.
Visit neighborhood garage sales and farmer's markets, prevalent in cities.
Grab the camera (or your cell phone) and take landscape or architectural pictures of your neighborhood. Edit the photos on your computer, experimenting with lighting, angles, and composition. Everyone can be a photographer today!
Surprise your spouse with love letter or write a heartfelt letter to your BFF, parents or a sibling. 
Drive through the countryside to get a breath of fresh air. In you live the city, hop a train and head to the country.
Visit a free museum or art gallery.
If you have glue and paper in the house, make a collage out of photos clipped from magazines.
Learn a new skill - like how to repair cars, how to design a website or how to knit or sew.
Whether you're a senior citizen or 16 years of age, climb trees -- like people did in the old days!
Ride your bicycle along local bike trails or rent a Citibike and help save the environment.
Organize albums of old family pictures by decade.
Go to a library (or browse the Kindle or Amazon Prime Lending Library) to check out interesting books.
Get into the DIY spirit by cutting up old clothes and turning scraps into costumes or crafts items.
Pamper yourself with an at-home pedicure, facial and deep-conditioning scrub.
Start a stamp collection or a button collection or any other kind of collection that gets your interest.
The web opened up a world of interesting topics - learn about fascinating topics like Roman history or world religions.
Shoot pool at a friend's home or local billiards parlor.
Go to a Little League baseball game with your kids or the neighborhood kids.
Try out new hairdos.
Organize and tag your Facebook photos.
Play Monopoly or another board games with friends and family. Or play charades if you don't own a board game.
Go for a jog or aerobic speed walk.
Volunteer at a local animal shelter, homeless shelter or other worthwhile organization.
You'll find other free or inexpensive activities by checking out  Four Frugal Date Ideas.