Get Free Shipping in Time for the Holidays on Free Shipping Day
When Is Free Shipping Day, and What Stores Participate?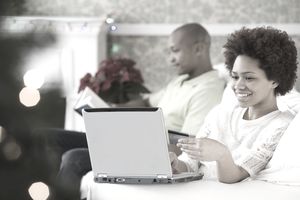 Free Shipping Day takes place each year when thousands of online stores offer free shipping with the promise that they'll deliver it to you before Christmas. This is a great way to complete some last minute holiday shopping without having to brave the crowds.
Not only can you score some great deals at your favorite online stores, it's also a great way to discover some new online stores that may have that perfect gift for that person on your list.
You never know, you might even find something for yourself. 
Free Shipping Day is a huge event and it gets bigger every year. In fact, the last few years Free Shipping Day has made more sales than on Black Friday. Just because you waited until a week before Christmas to get your holiday shopping done, doesn't mean that you can't get a good deal.
When Is Free Shipping Day 2017
Free Shipping Day this year is on Friday, December 15, 2017.
Online Stores Participating in Free Shipping Day 2017
Visit the Free Shipping Day 2017 website to view the complete list of more than 1,000 online stores that will be offering free shipping on December 15, 2017.
You can browse these stores alphabetically, by popularity, by categories, or by searching for your favorite store.
This year's list isn't complete yet but some of the stores that offered free shipping last year included Target, Staples, American Eagle Outfitters, Ann Taylor, Aeropostale, Toys R Us, Banana Republic, Barnes & Noble, Bealls, Bed, Bath & Beyond, Best Buy, Brookstone, Cabela's, Carter's, Chico's, Charlotte Russe, Coldwater Creek, Crate & Barrel, Dillard's, Forever 21, GameStop, JCPenney, J.
Crew, Kmart, Kohl's, Macy's, Overstock, PetSmart, REI, Sephora, Sears, The Children's Place, Walmart, and Cost Plus World Market.
Each year the number of stores participating in Free Shipping Day seems to increase. While many stores announce that they're taking part early, there are also just as many stores that wait until the last week, even the last few days to announce that they're taking part in Free Shipping Day.
I suggest that you visit the website regularly to see if the stores you want to shop at are going to be participating this year.
Did you miss out on Free Shipping Day or not find a free shipping offer for your favorite online store? Find out how you can get free shipping every time you shop.
How to Get Free Shipping on Free Shipping Day 2017
Go to the Free Shipping Day 2017 website anytime after 12:01 a.m. EST on Friday, December 15, 2017, to view the details of each store's free shipping offer. Each offer works a little bit differently so make sure you read all the offer details.
In the past, some stores participating in Free Shipping Day had a minimum order requirement. In the last few years, only merchants who offered free shipping with no minimum purchase requirement are included in the list.
The details for each store's promotion may also include a code you need to use during checkout or the free shipping may be automatically applied for you. You'll want to shop at the online store as usual and follow the directions at checkout to get your free shipping.
Each store guarantees that you'll get your Free Shipping Day purchase by Christmas Eve, December 24, 2017.