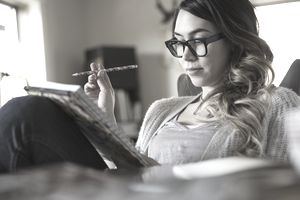 Try your hand at one of these free Spanish worksheets. Print one of them off to help you learn or reinforce your skills over numbers, colors, common phrases, and more.
These free Spanish worksheets make a great addition to taking a free online Spanish class or using a free language learning app to make sure that you are really learning and retaining the new phrases and words.
If you're looking for some fun, take a break from the free Spanish worksheets and reinforce your skills with these other free Spanish learning resources, such as free online Spanish games and free printables.
Free Spanish Worksheets to Help You Learn Numbers
Learning to count in Spanish is a good first step in learning the language. These free Spanish worksheets will help you learn your numbers in Spanish to make everything from counting money to finding streets easier.
Download DOC - These numbers are written in the wrong order. See if you can adjust these anagrams to reveal the correct Spanish numbers.
Download PDF - This worksheet contains several words and phrases related to telling time. Write out the Spanish translations for the English questions. Answers are at the very bottom of the last page.
See How Well You Know Your Colors With These Free Spanish Worksheets
Learning colors in Spanish is another basic skill to learn. These free Spanish worksheets will help you identify and write out colors.
More Free Spanish Worksheets
Here are more free Spanish worksheets to help you with vocabulary and phrases concerning greetings, relatives, animals, body parts, shapes, and more.