Free Veterans Day Breakfast at Denny's
Denny's Veterans Day Offer: A Free Grand Slam Breakfast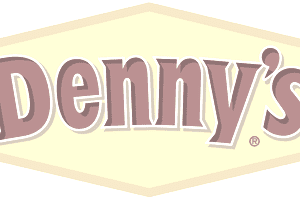 Denny's Free Veterans Day meal is over for this year. Check back in October 2018 for next year's details.
Denny's is one of many restaurants that are giving out free meals to veterans this Veterans Day weekend. Other typically include Applebee's, Golden Corral, O'Charley's, Red Robin, Chili's, T.G.I. Friday's, Outback Steakhouse, Longhorn Steakhouse,  IHOP, Olive Garden, Texas Roadhouse, BJ's Restaraunt, and Red Lobster.
Honoring military members isn't a new thing for Denny's, as they've been doing it for years. This November, they're giving out a completely free breakfast to any eligible customer the day before Veterans Day.
Tip: See this list of Veterans Day Freebies and Discounts for other ways you can save money on Veterans Day.
When Veterans Get Their Free Breakfast at Denny's
Eligible visitors can get this free Veterans Day food at Denny's the day before Veterans Day, on Friday, November 10. The hours that this free meal deal is valid is from 5:00 AM to noon.
Before heading out to Denny's on Friday the 10th, highly suggest you contact your local Denny's beforehand. That way you can not only be confident that they are participating in this free Veterans Day offer but also so you can verify that the time mentioned above is correct for your favorite restaurant.
Check out these common questions and answers about Veterans Day free meals that you may be interested in.
Who's Eligible for the Denny's Veterans Day Free Breakfast
This year, all active, non-active, and retired military personnel can take advantage of this free Veterans Day meal at Denny's. This means family members and friends must pay full price for their breakfast.
At the bottom of this page are some other restrictions you should be aware of when it comes to Denny's Veterans Day free meal.
Denny's Grand Slam Breakfast Menu Options
You get to choose four of any of the following options from the Grand Slam Breakfast menu at Denny's:
Bacon Strips
Buttermilk Biscuit
Buttermilk Pancakes (2)
Chicken Sausage Patty
Egg Whites (2)
Eggs (2)
English Muffin
Gluten Free English Muffin
Grits
Hash Browns
Hearty Wheat Pancakes
Oatmeal
Sausage Links
Slices of Toast (2)
Turkey Bacon Strips
You can also add a Grilled Ham Slice, Hearty Breakfast Sausage, Seasonal Fruit, and Yogurt to your Grand Slam Breakfast, but these are normally available only if you pay extra for them. These may or not be free add-ons for eligible customers on Friday the 10th - you'll have to check with your local Denny's.
Tip: One easy way to get your Veterans Day free meal quickly is to just order the Original Grand Slam, which includes two buttermilk pancakes, two eggs, two bacon strips, and two sausage links.
What You Need to Take With You to Denny's
As with most restaurants that give out free Veterans Day meals, Denny's will expect you to show military ID before you can get the free breakfast.
Denny's Veterans Day Free Breakfast Restrictions
The free Veterans Day meal at Denny's is free for food from their Build Your Own Grand Slam Breakfast menu only, not from any of their other menus.
This free Grand Slam Breakfast offer at Denny's is restricted to one day and during certain times only. The Veterans Day free meal is from 5:00 AM to Noon and takes place the day before Veterans Day, and on that day alone.
Denny's free Veterans Day breakfast is free only for military members with a valid military ID who are actively in the military, are retired, or who are non-active. Guests, family members, and anyone else who doesn't show a military ID will need to pay full price for their meals.
It's not certain whether or not all Denny's locations are participating in this free offer, so again, it's important to call ahead of time to be sure that your local restaurant is doing this the day before Veterans Day.
Denny's Veterans Day free meal is for dine-in only.