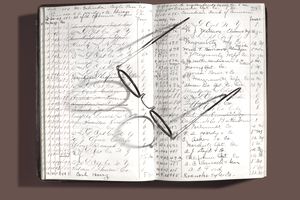 If you feel like you are spending more than you make or that it is controlling you rather than the other way around, maybe you need a frugal makeover. It can be hard to decide exactly where and how to start.  If you've decided it's time to reduce your spending, increase your savings, eliminate debt and make the most of your money, you can put these plans and worksheets to work for you.
Personal Finance Worksheets
Knowing exactly where your personal finances stand is the first step to making changes.
These worksheets can help you get there.
Spending Worksheets
Understanding what you spend money on is a critical part of living within your means. Use these tools to help track your expenses.
Monthly Spending Worksheet: What bills do you expect each month? Use these steps to capture them all.
Annual Spending Worksheet: You have to be sure you account for spending that you only do once or twice a year. Don't watch your budget shredded by bills you can anticipate. Use these steps to be sure you won't get blindsided.
Grocery and Meal-Planning Worksheets
When you want to spend less, cooking at home is an easy way to save money as well as to eat better. Use these tools to plan meals and use what you buy. You will be able to shop wisely, take advantage of sales, and buy in bulk when it makes sense.
Grocery Stockpile List: Buying non-perishable items when they are on sale can lead to long-term savings. Use this list to stock your pantry when it's smart to buy in bulk.
Freezer Inventory List: Keep track of what you have in the freezer so you can use it before it is too late. This list lets you itemize prepared meals, fruits and vegetables, meat and seafood, snacks, and miscellaneous items.
Grocery Price Book: Start tracking what you buy so you will know the price to expect and whether a sale price is a good value, as well as when you will need to buy it again.