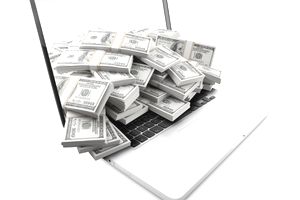 Description:
Advance America's Fast Cash Sweepstakes is giving away eleven cash prizes. Ten of those winners will each receive $1,000, while the final winner will receive $10,000 to spend on any fun things they please.
Sweepstakes Links:
Click Here to Enter this Sweepstakes
Click Here for the Official Sweepstakes Rules
Click Here for the Sweepstakes' Home Page
Note: If the sweepstakes entry link doesn't work for you, try entering through the home page and looking for a link to the sweepstakes.
Category:
Cash Sweepstakes, Big Sweepstakes, Daily Sweepstakes
Eligibility:
Open to residents of AL, CA, CO, DE, FL, IA, ID, IL, IN, KS, KY, LA, MI, MO, MS, NE, NV, OH, OK, RI, SC, TN, TX, UT, VA, WA, WI, and WY, 18+ and above the age of majority
Start Date:
April 23, 2018
End Date:
May 23, 2018 at 11:59 p.m. ET
Entry Frequency:
1 x daily per person
Sweepstakes Prizes:
Grand Prize: A check for $10,000. (ARV: $10,000)
2nd Prizes (10): A check for $1,000. (ARV: $1,000)