Iceland Naturally - May 2018 Skyr Sweepstakes
Win a Free Trip to Iceland or Other Prizes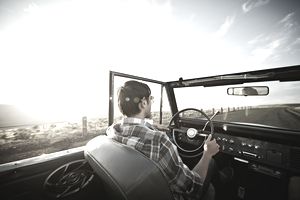 Description:
Iceland Naturally's May 2018 Skyr Sweepstakes is giving you the chance to win a prize pack celebrating Iceland's famously creamy skyr. Plus, for entering you will be in the running to win a separate trip to Iceland being given away at the end of the year.
Sweepstakes Links:
Click Here to Enter this Sweepstakes
Click Here for the Official Sweepstakes Rules
Click Here for the Sweepstakes' Home Page
Note: If the sweepstakes entry link doesn't work for you, try entering through the home page and looking for a link to the sweepstakes.
Category:
Food & Drink Sweepstakes, House & Garden Sweepstakes, International Travel Sweepstakes, Medium Sweepstakes, Canadian Sweepstakes
Eligibility:
USA and Canada, 18+
Start Date:
May 01, 2018
End Date:
May 30, 2018 at 11:59 p.m. ET
Entry Frequency:
Limit of three entries per person
Sweepstakes Prizes:
Grand Prize: A Skyr prize pack consisting of a t-shirt, a water bottle, a canvas tote, a mini cooler, a one-month supply of Skyr, and an autographed cookbook.
Additional Comments:
By entering this sweepstakes, you agree to receive a monthly email newsletter from Iceland Naturally, but you can unsubscribe at any time.
By entering at least one monthly giveaway before the end of the year, you will also be in the running to receive a $3,500 trip for two to Iceland. See the rules for more details.