Pall Mall - Then and Now Giveaway
Win Weekly Prizes of $10,000 or Instant Cash Prizes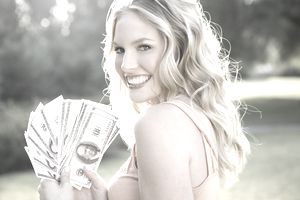 Description:
Smokers, enter Pall Mall's Then and Now Giveaway for thousands of chances to win cash prizes. Every week, $10,000 cash will be given away, and over 8,000 people will also win instant prizes of cash cards worth between $25 and $100.
Sweepstakes Links:
Click Here to Enter this Sweepstakes
Click Here for the Official Sweepstakes Rules
Click Here for the Sweepstakes' Home Page
Note: If the sweepstakes entry link doesn't work for you, try entering through the home page and looking for a link to the sweepstakes.
Category:
Cash Sweepstakes, Instant Win Sweepstakes, Big Sweepstakes, Lots of Prizes, Daily Sweepstakes
Eligibility:
Open to residents of the United States who are tobacco consumers (void in Massachusetts, Michigan, and Virginia), 21+
Start Date:
February 20, 2018
End Date:
May 15, 2018 at 11:59 a.m. ET
Entry Frequency:
1 x daily per person
Sweepstakes Prizes:
Grand Prizes (12 - 1 per week): $10,000 in cash. (ARV: $10,000)
Instant-Win Prizes:
1st Prizes (541 - 45 or 46 per week): A $100 MasterCard e-gift card. (ARV: $100)
2nd Prizes (1,092 - 91 per week): A $50 MasterCard e-gift card. (ARV: $50)
3rd Prizes (6,900 - 575 per Week): A $25 MasterCard e-gift card. (ARV: $25)
Additional Comments:
There's a limit of two instant wins and one grand prize per person.