Certainteed - Cedar Impressions 25th Anniversary Contest (Expired)
Describe Why You Want a Makeover to Win $25,000 in Siding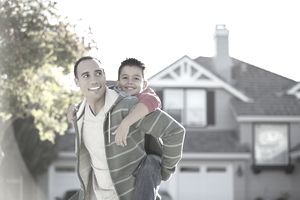 Note: This sweepstakes has expired, but you can find many sweepstakes with similar prizes on the House and Garden Sweepstakes List.
Description:
Certainteed is celebrating a big anniversary by giving away a special prize to someone who has lived in their home since the company started. If you have lived in your home for 25 years or more, enter Cedar Impressions 25th Anniversary Contest for your chance to win cedar siding and installation worth $25,000 in total.
This sweepstakes has expired.
Sweepstakes Links:
Sweepstakes Entry Form: https://www.certainteed.com/cedarimpressions25
Sweepstakes Rules: https://www.certainteed.com/resources/091417_FINAL_Rules_Cedar%20Impressions%2025th%20Anniversary_Contest.pdf
Sweepstakes Homepage: https://www.certainteed.com/
Category:
Creative Contests, House & Garden Sweepstakes, Writing Contests, Big Sweepstakes, One Entry Sweepstakes
Eligibility:
Residents of the United States who have owned their home for at least 25 years, 18+
Start Date:
October 15, 2017
End Date:
December 31, 2017 at 11:59 p.m. ET
Entry Frequency:
One time per person
Sweepstakes Prizes:
Grand Prize: Cedar Impressions Shake and Shingle siding and installation on the winner's home. (ARV: $25,000)
Additional Comments:
To enter, describe what caused you to buy your home and stay in it for over 25 years, a story about what makes your house a home, a memory from when you first moved into your home, and a description of what makes you want to give your home a new look with Cedar Impressions and your expectations.
You must also submit photos of your home from now and from when you moved in 25 years ago or more.
Entries will be judged on the basis of the anticipated impact of the makeover on the home (40%), your answers to the questions on the entry form (30%), and the photographs of all sides of the home (30%).