How Does HGTV Choose Its Dream Home Winners?
Inside the Winner Selection Process for HGTV's Big House Giveaways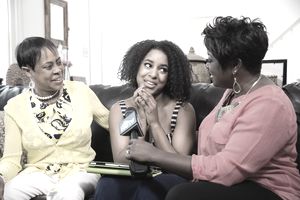 Every year, the Scripps Network's big annual home giveaways, like the HGTV Dream Home Sweepstakes and the DIY Blog Cabin Giveaway, receive millions upon millions of entries both online and by mail.
Can you imagine how difficult it must be to select one winner's name from among a 100 million entries or more? How can Scripps Network manage all of those entries and still select a winner fairly? Do you really have the same odds of winning whether you enter online or by mail?
Plus, it's important to HGTV's reputation that they avoid any appearance of running a sweepstakes scam. They are under heavy scrutiny to make sure that their enormous prizes are awarded in a way that shows no favoritism, is easy to understand, and doesn't let any of those hundred million entries slip through the cracks.
To make sure that their winner selection process is above reproach, the Scripps Network uses three steps to ensure that all entries are counted and that the winner is drawn fairly. Here's how it works:
Step 1. All Entries are Divided into Bins & Assigned Bin Numbers
Every year, the HGTV Dream Home Sweepstakes and other big giveaways from the Scripps Network receive millions of entries online and by mail. That is a huge amount of potential winners to handle, but HGTV's winner selection process has a system in place to deal with each entry fairly.
As entries are received, they are separated into batches based on the order in which they were received and placed into bins.
Typically the giveaways have between 26,000 and 50,000 entries per batch. Each bin is assigned a number.
Mail-in entries are placed into physical bins, while online entries are assigned "virtual" bins. Virtual bins are simply groups of online entries assigned a bin number. 
Step 2: A Bin Number is Drawn from a Hopper
The first step in narrowing the field is to select the bin that contains the winning entry in a process that is similar to those of lottery drawings which are broadcast on television.
Each bin's number is written on a ping pong ball and the balls are then placed into a hopper.
The hopper mixes all the balls together then randomly selects one ball. The number on that ball indicates the winning bin. By the end of the second step, the number of potential winners has been narrowed from tens of millions to tens of thousands of entries.
Step 3: The Winning Entry is Chosen from the Lucky Bin
How the final winner is drawn depends on whether the bin number selected in Step 2 belongs to a physical or a virtual bin.
If the selected number belongs to a physical bin, they tip the bin over so that all of the envelopes end up on the floor. Then they blindfold someone and send that person into the middle of the envelopes to reach down and pick one up. The selected envelope belongs to the potential winner.
(This means you might get a tiny edge by decorating your envelopes if you choose to enter by mail).
If the ping pong ball from the hopper has a number that belongs to a virtual bin, a computer program begins to cycle through all of the qualifying names so quickly that it's impossible to read which name is being displayed. The person selected to do the drawing then presses the space bar, which causes the computer to select one name at random.
That randomly-chosen name is the potential winner.
Oversight Helps Ensure Fairness
To ensure fairness, there are auditors and inspectors at the drawing who make sure that everything is done properly. These officials check the ping pong balls before the drawing, watch the proceedings, and verify that everything is above board.
The winner selection process is not handled by the Scripps Network directly, but rather by a fulfillment company. For many years, they have been using Ritway for their drawings. Using a fulfillment company ensures that there is no conflict of interest between the sponsor and the winner.
To give its entrants more insight into how their winners are selected, the Scripps Network has also created some videos about the process. If you'd like to check out this information, watch this video of the HGTV Dream Home Winner Drawing Process
Want sweepstakes news, winning tips, and information delivered straight to your inbox? Sign up for my free sweepstakes newsletter!