How to Share Kindle Books
Learn How to Borrow and Loan the Newest Kindle Bestseller Ebooks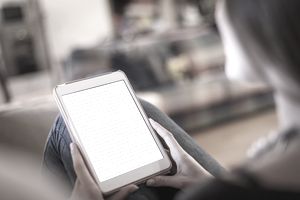 Did you know there's another way to get Kindle books for free besides going through the lists of the latest free Kindle books? Below, you'll learn how to share your Kindle books with your friends and family and find out how to borrow their Kindle books, all for free.
When sharing with friends, books can be borrowed for a maximum of 14 days. However, if you share your Kindle books with your family, they can have access to them for as long as they like.
Below are detailed instructions on how to loan a Kindle ebook to a friend or family member, as well as instructions on how they can then download the shared Kindle book to their device.
Be sure to read the "Lending Limitations" section below so you know what you can and can't do when loaning out your Kindle books.
How to Loan a Kindle Book to Anyone
There are two ways to lend a Kindle book to someone. You can choose either method depending on which is easiest to you, though I recommend following the first set of instructions below.
Note: No matter which method you use, the recipient will have 7 days to accept the book you've loaned to them. During this period of time, the book isn't available to you.
Use "Manage Your Contact and Devices" to Loan a Kindle Book
This method takes you directly to your account page that lists all the Kindle books you've purchased, which makes it really easy to locate and share your books.
Visit the Manage Your Content and Devices section of your Amazon account.
Select the Actions button next to the book you want to loan, and then choose the link called Loan this title.

Note: If this option isn't available, then the book isn't eligible for loaning.
This will take you to a new page. Enter the recipient's email address into the details box. You also have the option to add a name and message for the recipient.
Click the Send Now button to lend out your Kindle book.
Loan Kindle Books from the Product Detail Page
Another way to share Kindle books with others is by first finding it through the Kindle Store.
Visit the Kindle Store to find the book you're wanting to share.
Once you're viewing the Kindle book's details page, click the link from the sentence at the top of the page that reads "Loan this book to anyone you choose."
A new window will open. Enter the recipient's email address into the details box.
Click the Send Now button to lend out your Kindle book.
How to Download a Borrowed Kindle Book
If a friend has sent you an ebook to borrow, follow these instructions for downloading it to your Kindle reading app:
Open the email from the sender and click the button called Get your loaned book now.

The email will come from Amazon.com with the subject line " has loaned you a Kindle eBook".
If asked, sign in to your Amazon account in the new Window that has opened.

If you know which device or reading app you'd like to send the Kindle book to, select it now, and then choose Accept loaned book.

If you don't have a Kindle or an app that can read Kindle books, click Accept loaned book anyway, and then follow the instructions for downloading a free Kindle reading app.
Lending Limitations
Not all Kindle books can be loaned out. Only books that are marked as eligible for lending can actually be borrowed by others.
Once you've loaned a book out to someone, you can not read it during that period. In other words, a Kindle book can be read by only one person at a time, which means a book being borrowed from you is accessible only by the person that's borrowing it.
The person you've loaned your Kindle book to will have it for a maximum of 14 days (this period of time is set by the publisher) before it's returned back to you. Given that they have 7 days to accept the loan, assuming they wait a full week to finally borrow the book, and given that you can't access your book from the moment you begin the loaning process, you could be without the Kindle book for a total of 21 days.
You can lend a particular book out only once, which means once one person has borrowed a specific Kindle book from you, you can not loan the same book back out to the same person or anyone else.
Connecting With Others Who Want to Share Kindle Books
If you want to borrow a Kindle book that your friend doesn't have, there are certain websites that will let you connect with other people who want to share Kindle books. Here are a few of my favorites:
Lendle - If you want to borrow a book from someone on this site, you can easily search for them through the website or using the bookmarklet, which lets you quickly search Lendle for books you find from Amazon's own site. You're able to sort results by how many borrowers there are as well as by the number of loan requests.
BookLending.com - Search for a book you'd like to borrow from all of the other BookLending.com users. As soon as the book becomes available, you'll get an email from Amazon. 
Goodreads - This website is invite-only. Just follow the instructions to learn how to start sharing Kindle books with other Goodreads members for free.
How to Share Kindle Books With Your Family
Another way you can share Kindle books is with your family. This uses Amazon's Family Library feature, which lets two adults and four children share some or all of their Kindle books, apps, and audiobooks with one another on a Family Library-enabled device or app.
Family Library is different than the previous method of sharing Kindle books because the aforementioned limitations are non-existent here. This means the adult you're sharing your Kindle books with is not limited to a 14 day borrow period, and you can both still read the same book at the same time.
Build a Virtual Household
The first thing that needs to be done before sharing Kindle books with your family is to define another adult and the children that should have access to your account.
Visit the Manage Your Content and Devices section of your Amazon account.
Under the Settings tab (here), in the Households and Family Library section, click the button called Invite an Adult.
The other adult needs to either enter their Amazon email and password into this section (if they already have an Amazon account) or build a brand new account.
Choose Yes to enable both your account and the other adult's account to share payment methods.

Important: This is required if you wish to share content with each other. Keep in mind this means you will both be able to view and use the other person's payment methods.
Choose what you'd like to share with the other adult, such as Apps, Audiobooks, and/or Books, and have the other adult choose what they'd like to share with you.
Click Finish.
Adding a child to your account is as easy as following Step 1 and 2 once more, but choosing Add Child instead of Invite an Adult.
Only devices that support Kindle FreeTime can have access to child accounts. Read more about FreeTime profiles to learn more.
Select Which Books to Share
Now that your virtual household is setup, you can easily share Kindle books with your family. This method is very similar to sharing Kindle books with non-family members:
Visit the Manage Your Content and Devices section of your Amazon account.
Select the Show Family Library link from the Your Content tab to reveal extra Family Library buttons.
Select one or more books you'd like to share with a family member, and then choose Add to Library.
Select the family member you'd like to send the book(s) too, and then choose OK.
How to Download a Kindle Book From Family Library
Once you and another adult in your household have given each other full access to the other person's Kindle books, it's really easy to send ebooks of your choice to your Kindle device or app.
Visit the Manage Your Content and Devices section of your Amazon account.
Choose the books you'd like to send to your device or app, and click Deliver.
Select where the books should be sent from the pop-up menu, and then click Deliver once more.