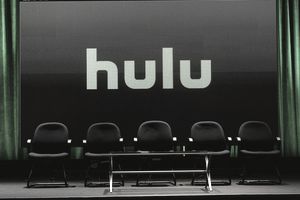 What is Hulu?
Hulu is a subscription service that allows you to stream hit TV shows, sports events, movies and news for a low monthly fee.
How Does Hulu Work?
Choose one of Hulu's monthly subscription plans: the $7.99 plan, which includes access to their complete library of shows and movies (but streams with limited commercial interruptions), the $11.99 plan, which streams commercial-free. or the $39.99 plan, which allow you to stream their complete library with limited commercial interruptions, and also includes access to 50+ channels of live TV (including sports and news, as well as the ability to record live programming). All three plans allow you to stream as many shows and movies as you'd like, including all the popular Hulu Originals.
You can watch on your TV, computer, tablet, cell phone or gaming system. HBO, Showtime and Cinemax are available for an extra fee, so is streaming to unlimited devices. There are no contracts or equipment rentals, so you can cancel your subscription at any time.
Supported Devices
Hulu is compatible with a long list of devices. To view the current list of supported devices and system requirements, go here for the basic plans, and here for the Live TV plan.
What You'll Find on Hulu
Browse through Hulu's library, and you'll find the latest episodes of your favorite shows, recent-release movies, plus popular series that were made just for Hulu and can't be watched anywhere else.
If you have the Live TV plan, you'll also be able to stream some live sporting events. Regional blackouts may apply, so if you like to watch your local teams, know that you may not be able to watch the games you're most interested in. That's something to consider before subscribing.
Make the Most of Hulu
Subscribe to your favorite programs, and you'll be notified each time a new episode is uploaded
Download the Hulu app on your phone, tablet and other mobile devices, so you can watch your shows on the go
Use Hulu to catch up on your favorite shows or to find new favorites. Many streaming services only allow you to watch the last three episodes of a show. Hulu gives you access to full seasons, and makes shows available the day after they air.
Save Money with Hulu
Ditch cable TV, and watch your favorite cable shows online
Stream movies, instead of renting movies. You'll pay a flat rate no matter how many movies you watch, and you won't have to worry about late fees
Catch missed episodes of your favorite shows, without paying for a DVR subscription. They'll be there when you have some down time
Start with a Free Trial
You can usually start with a free one-month trial of Hulu. So, take the service for a test drive before you subscribe. In fact, go ahead and take a few other TV/movie subscription services for a test drive while you're at it. Some to consider: Amazon Prime (which comes with additional benefits, like free shipping), Sling TV (which allows you to watch cable programs live) and Netflix (which is home to many exclusive hit shows). Lots of streaming services are competing for your business these days, so shop around until you find the one that's the best fit for you.
That may be Hulu, it may not.
Need a Streaming Device?
If you want to stream to your TV, but you don't yet own a streaming device or a Smart TV, you can usually get one for free by paying for three month of streaming service up front. This is true at Hulu, as well as many of its competitors. Look for a deal on their website before you sign up, and if you don't see one, ask. It could save you $70 or more.
Already have a streaming device? Then, look at this as an opportunity to snag one for another TV in your house, or upgrade an old streaming device to the latest model.
Didn't Hulu Used to Be Free?
Yes, Hulu  used to offer a paid version and a free version. They now only offer the paid version. Since making this change, they've greatly enhanced the benefits of their subscription service.