Hulu: A Great Source for Streaming Movies and TV
Use Hulu for Online Movies and Streaming TV Shows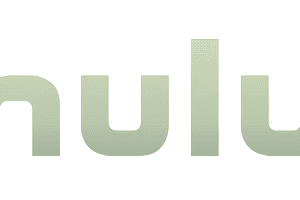 Hulu is a streaming content website where you can watch online movies as well as TV shows. Many people use Hulu as a streaming content provider after ditching their cable service or as a supplement to their current cable or satellite subscription.
Note: Hulu used to have some free content but they don't offer that anymore. If you're still looking for free, check out these free streaming movie websites and free streaming TV websites.
My Experience Watching Free Movies on Hulu
Visit Hulu for Streaming Movies & TV Shows
Subscribing to Hulu
A Hulu subscription starts at $8 a month if you choose to watch limited commercials and $12 a month with no commercials. There are free 1-month trials available for both of these plans.
You also have the option of adding a Showtime subscription to your Hulu account for $9 a month in addition to your Hulu subscription. There's also a free 1-month trial for Hulu's Showtime.
Your subscription will get you unlimited access to all of Hulu's content that includes full series of TV shows, movies, and Hulu Originals. You can cancel or switch your plans at any time.
Hulu With Live TV
 Hulu also has a plan called Hulu With Live TV which lets you stream 50+ live and on-demand channels in addition to having access to their full library of content. This plan costs $40 a month and also includes a cloud DVR and unlimited screens.
Showtime can be added as an additional cost.
Hulu's Streaming Movies and TV Shows
Hulu has streaming movies and TV shows in genres like Drama, Documentaries, Comedy, Action and Adventure, Animation and Cartoons, Anime, Arts and Culture, Classics, Family, Food, Gay and Lesbian, Health and Wellness, Horror and Suspense, International, Kids, Lifestyle, Music, News and Information, Reality and Game Shows, Science fiction, Sports, Video Games, and Korean drama.
If you don't want to spend time browsing through a genre at Hulu, you can view the movies and shows by most popular, recently added, staff picks, and those in the Criterion Collection.
Hulu also has some collections available like "School's in Session" and "Gotta Have Faith," that often change. This is a really fun way to get to know the content that you may have normally passed up.
Hulu's Video Player
Hulu's video player lets you do all the normal player functions including watching the video full-screen. There are some additional features here though including a 10-second rewind button and options to lower the page's background lights or watch the video in a pop-up window.
Where Hulu Gets Its Movies and TV Shows
Hulu is a legal streaming movie website and has a partnership with over 500 content companies where it gets its TV shows. They include FOX, ABC, The CW, NBC, A&E Networks, BBC, MTV Networks, Comedy Central, Nickelodeon, National Geographic, Sony Pictures, and Time Warner.
Hulu's movies and documentaries come from Miramax and the Criterion Collection.
Requirements to View Content at Hulu
No download is required to view the movies and TV shows at Hulu. You'll need to have an Internet connection and an Adobe Flash enabled computer.
You must have a broadband connection, if your connection is too slow, Hulu won't stream.