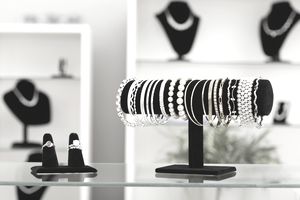 Description:
Describe why you and your fiancee love college football and you could win a $60,000 wedding prize package including a wedding before a SEC game, a reception for 100 people, tickets to the game, $18,500 in cash, and more from Johnsonville's Tailgate Wedding Contest.
Sweepstakes Links:
Click Here to Enter this Sweepstakes
Click Here for the Official Sweepstakes Rules
Click Here for the Sweepstakes' Home Page
Note: If the sweepstakes entry link doesn't work for you, try entering through the home page and looking for a link to the sweepstakes.
Category:
Cash Sweepstakes, Creative Contests, House & Garden Sweepstakes, Photography Contests, Sports Sweepstakes, Free Ticket Sweepstakes, US Vacation Sweepstakes, Wedding Sweepstakes, Writing Contests, Mega Sweepstakes, One Entry Sweepstakes
Eligibility:
Open to residents of the contiguous United States or the District of Columbia who are engaged to be married and who are able to get married in 2018, 18+
Start Date:
December 01, 2017
End Date:
May 06, 2018 at 11:59 p.m. ET
Entry Frequency:
One time per person
Sweepstakes Prizes:
Grand Prize: A tailgate wedding prize package including a tailgate wedding prior to an SEC football game of the winning couple's choice, the use of an SEC school campus venue for a wedding ceremony with up to 100 people, a wedding officiant and staffing, a videographer and photographer, a two-night hotel stay, ground transportation for eight to the venue, a catered reception, 10 tickets to the game following the wedding, and $18,500 in cash.
(ARV: $60,000)
Additional Comments:
To enter, submit a photo of solely you and your fiancee as a couple, your engagement date, your or your fiancee's favorite SEC team(s), an essay of 200 words or less describing how your engagement happened, and an essay of 200 words or less describing the challenges your 2018 wedding date presents surrounding game day and why you need a tailgate wedding.
See the rules for more details and restrictions.
Entries will be judged on the basis of persuasiveness, creativity, and eloquence of the entry (40%), adherence to the engagement theme (40%), and the originality of the entry (20%).