Frito-Lay - Dreamvention Family Edition Contest (Expired)
Share Your Invention to Win $240,000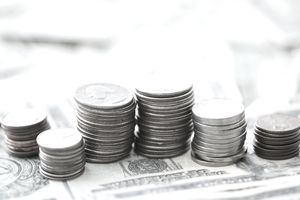 Note: This sweepstakes has expired, but you can find many sweepstakes with similar prizes on the Cash Sweepstakes List.
Description:
Do you have an idea for a fun and useful invention or an improvement on a current invention? Enter your idea into Frito-Lay's Dreamvention Family Edition Contest and you could win $10,000 for becoming a finalist or even a grand prize of $240,000 in cash. Plus, just for entering you will be in the drawing to randomly win one of ten $5,000 cash prizes.
This sweepstakes has expired.
Sweepstakes Links:
Sweepstakes Entry Form: https://www.mydreamvention.com/home
Sweepstakes Rules: https://www.mydreamvention.com/official-rules
Sweepstakes Homepage: http://www.fritolay.com/
Category:
Cash Sweepstakes, Creative Contests, Kids Sweepstakes, Photography Contests, Writing Contests, Mega Sweepstakes
Eligibility:
USA, 13+
Start Date:
December 11, 2017
End Date:
February 26, 2018 at 11:59 p.m. CT
Entry Frequency:
Limit of five entries per person
Sweepstakes Prizes:
Contest Grand Prize: A $240,000 check. (ARV: $240,000)
Contest Finalist Prizes (5): A $10,000 check. (ARV: $10,000)
Sweepstakes Prizes (10): A $5,000 check. (ARV: $5,000)
Additional Comments:
To enter, submit an original concept for a unique and novel invention or improvement along with a name of the invention, a drawing, sketch or rendering of your Dreamvention, and a description of the problem your invention solves, your inspiration, and an explanation of your sketch.
See the rules for more details.
You can enter either as an individual or as part of a team. You can only submit up to five entries total.
If you live near one of the participating retailers, you will also be entered into a randomly-drawn sweepstakes when you enter the contest.
Entries will be judged on the basis of fun factor (30%), creativity and originality (40%), and production feasibility (30%).