Make Your Own Word Search at A to Z Teacher Stuff
Custom Word Searches in Minutes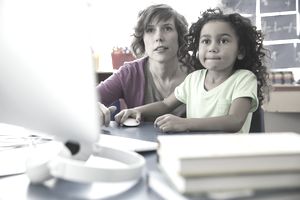 A to Z Teacher Stuff has a fabulous word search maker that you can use to make your own word search puzzles. 
When you make your own word search puzzle, you get to decide just what words you want to have hidden in the puzzle and what you want the overall theme to be. You also get to decide the skill level and size of the puzzle you're creating.
This word search generator is really a great resource for teachers and parents alike.
It's also a valuable tool for students, allowing them to enter vocabulary words from any subject to create a word search. They can then complete the puzzle themselves or trade with a classmate.
If you're looking for already made word searches, check out these free word searches for kids, holiday word searches, and free online word search games.
How to Make Your Own Word Search
Visit A to Z Teacher Stuff to get started making your word search puzzle. Type in the title of the word search puzzle or leave it blank if you prefer.
Type in the words that you want to be hidden inside the word search in the Word List text box. You can separate the words by commas, spaces, or just type a word one per line. If you want to include a phrase then do not put spaces in between the words. You can set the number of words to be included in the puzzle or leave that field blank if you want all the words included.
Over to the right of this field, you can choose from a few word lists they already have. You can choose the placement of your word list (to the right or at the bottom), whether you want to hide the word list, or if you want to sort the word list alphabetically or leave it the way you entered it. You can also choose from several different languages.
In the Settings section, you can choose how many rows and columns you want as well as the grid style, font style, font case, and font size. The different grid styles let you really make a word search that is truly unique, creating anything from a normal square puzzle to a puzzle shaped like a car.
You can also choose the word placement in your puzzle. You can choose to have forward words, backward words, diagonal words, up words, down words, and any combination of these. The more combinations you choose, the more challenging the puzzle will be.
When you're ready to make your own word search puzzle click Create Puzzle.
Tips to Keep In Mind When You Make Your Own Word Search Puzzle
Only letters are accepted, no numbers or symbols can be in your word list.
If you have duplicate words then they will be removed.
Words need to have 2-15 letters to be accepted.
The puzzle maker will automatically skip words that won't fit in the grid.
If you don't like the look of the puzzle you can refresh the puzzle to get another one.
A place for a name and date will automatically be added to the top of the puzzle.
Printing Your Own Word Search Puzzle
You'll now see your final word search puzzle. You can click​ on the link at the top of the page to print your word search puzzle without the advertisement on the top.
Use print preview in your browser to see what the word search puzzle will look like when it's printed. You may need to change your margins and page orientation to get the look you want.