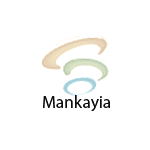 Mankayia is one of the few unlimited online storage services I've seen that's completely free. It lets you store as many files as you like with no expiration date and no speed limits.
If you're willing to pay $10, you can get other great features too, such as letting you share entire folders with others and set passwords on shared files.
Mankayia Features
Create a new Mankayia account to get instant access to free unlimited storage.
Stores any number of files
Website is easy to use
Stores files with AES encryption
Supports URL uploads
No bandwidth limit is imposed
Uploads can't exceed 200 MB in size
Can't share files or folders (unless you pay a fee)
Desktop app isn't free to use
File Sharing with Mankayia
Note: You must pay a one time fee of $10 if you wish to enable sharing capabilities.
Multiple share links can be built for both a files and a folder, and it can be done through a browser as well as from the mobile app.
For file shares, you can define a password, an expiration date, and a maximum number of downloads before the link becomes invalid. When sharing folders, you can set them as public or private. Public and private folders are identical except that public folders can be set to allow uploads and downloads to anyone, even non-users, whereas private folders are built for access by specified registered users only.
When someone accesses one of your shared folders, they can download files one at a time or in bulk by downloading a ZIP file, as well as upload files to your account (if you've granted them that access). If you're sharing a compressed file, others can browse through the archive in their browser and pick the files they want to extract without having to download the entire thing.
Under your account's Dashboard, in the My Shares section is a list of all the links you've created to share files and folders. You can easily remove the shares or copy the links from this screen.
Mankayia Applications
Mankayia is available as an Android and iOS mobile app as well as a Windows, Linux, and Mac desktop program. However, the desktop app isn't free. You must pay $10 to enable desktop uploads (which also enables sharing capabilities).
The mobile app (which is free) lets you search through and view your stored images, stream video and audio files, set up shared links (complete with expiration and password settings), and store files offline.
The desktop sync client pairs a local folder with your Mankayia account so you can send files and folders to your account straight from your desktop. This setting can be bidirectional so the files you put in the local folder are sent to Mankayia as well as the files that you upload through a browser or mobile device are synced back to your computer, or you can set the program to not download files from your account and only send data that you put in the local folder, or vice versa.
Synchronization with the desktop client occurs automatically every 10 minutes, 2 hours, or every day, but you can also manually sync your files. You can also define the bandwidth the Mankayia program can use - among Low, Medium, or, High.
My Thoughts on Mankayia
There isn't a huge variety of free cloud storage services that offer unlimited space like Mankayia does. But a downside is that you must pay $10 to enable the sharing and desktop upload features.
In addition to everything I've said above, there are several other small features that are worth noting. For example, you can bookmark files in your account so you can easily find them again if you find yourself accessing the same files over and over. Also, a Workspace Activity section shows recent activity from your account, like data that has been uploaded, files you've moved to folders, etc.
Another feature I didn't mention above is one where you can edit images directly from your account using Pixlr, but that's because I couldn't get it to work. It's actually an option for non-users as well if you're sharing an image.