Blue Chair Rum - Best Seat in the House Sweepstakes
Win a $10,000 Trip to a Kenny Chesney Performance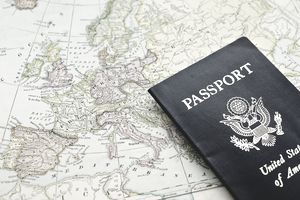 Description:
Blue Chair Rum's Best Seat in the House Sweepstakes is giving you the chance to win a VIP trip to a Kenny Chesney concert in Massachusetts. If you win, you'll be able to take five guests with you to the concert and even sit on the stage during the show. The prize is worth $10,000.
Sweepstakes Links:
Click Here to Enter this Sweepstakes
Click Here for the Official Sweepstakes Rules
Click Here for the Sweepstakes' Home Page
Note: If the sweepstakes entry link doesn't work for you, try entering through the home page and looking for a link to the sweepstakes.
Category:
Free Ticket Sweepstakes, US Vacation Sweepstakes, Big Sweepstakes, One Entry Sweepstakes
Eligibility:
USA, 21+
Start Date:
April 02, 2018
End Date:
August 15, 2018 at 11:59 p.m. ET
Entry Frequency:
One time per person/email
Sweepstakes Prizes:
Grand Prize: A trip for six to Foxboro, Massachusetts from August 25th to 26th including airfare, hotel, ground transportation, Sandbar tickets to Kenny Chesney's Trip Around the Sun Tour performance at Gillette Stadium, six on-stage tickets for the show. (ARV: $10,000)