Microsoft Office Free Trial
Free Microsoft Office Download for Your Computer and Mobile Device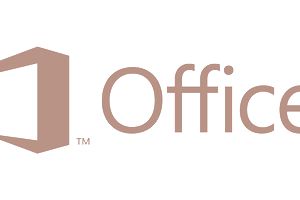 There's a Microsoft Office free trial that will let you download and use all of Microsoft Office for free for one month.
If you don't like the one-month free restriction, you may want to consider checking out a free Microsoft Office alternative that you can use for all your word processing, spreadsheet, database, and presentation needs.
What You Get With Your Microsoft Office Free Trial
A free trial of Microsoft Office gives you all the components of the Office suite – Access, Excel, OneNote, Outlook, PowerPoint, Publisher, and Word.
You're able to install the Office suite on up to five different computers at once, whether it be a PC or a Mac. 
You also get access to apps that let you edit Microsoft Office files on mobile devices. Android and Windows phones and tablets and the iPhone, iPad, and iPod touch are all supported. You can put MS Office on five tablets and five smartphones as well.
Installing the Microsoft Office Free Trial
You must have a Microsoft account to get the free trial of Microsoft Office. A new account can be created from the Microsoft Account page.
Once you've made an account, visit the Free Trial Download page and select the TRY 1-MONTH FREE button  to start the sign up process. Choose an address from the list or enter a new one if you're asked to, pick a payment method, and then click Subscribe.
Note: You have to enter your payment details but you won't be charged until after the trial is up. You can cancel at any time so that you won't be charged after the month is up.
There are cancel instructions at the bottom of this page.
You'll be taken to your My Office Account page where you can actually download Microsoft Office for free for your PC or Mac. Click Install > to go to the download page, and then choose the Install button again to download the setup file.
Open the file once it's finished downloading, and follow the on-screen setup instructions to install Microsoft Office on your computer for free.
Note: To install Microsoft Office on a mobile device, follow the My Office Account link above and use the first "Install" button to get to the download page, but then look in the "Other Devices" section at the bottom of that page for links to the mobile program.
Details on the Microsoft Office Free Trial
The Microsoft Office trial is absolutely free for a single month, with no strings attached. You must pay for a recurring monthly subscription after the trial period has been exhausted, which costs $9.99 /month plus any applicable taxes.
You're required to provide payment details to get the trial version. A credit card or PayPal account can be linked to your Microsoft account for a payment method. Realize that although you must provide a payment method, you aren't actually charged for anything at all for an entire month.
Important: To turn off automatic payments, you must cancel your subscription before the month has passed. If you cancel your subscription the same day you create it, for example, you will not be charged anything at the end of the trial and you can still use it up until the last day.
Canceling Your Microsoft Office Free Trial
If you choose to cancel Microsoft Office after the free trial, you must cancel your subscription before your free trial is over.
Again, you can do this any time during the trial period and it will still work until the expiration date.
The date for the end of the trial, and therefore the date of your first payment, is clearly shown on the Services & Subscriptions page. I recommend writing the date your free trial is up on the calendar so you'll be reminded to cancel.
To cancel your trial and avoid charges, open the section titled Payment & billing and click the link called Cancel. Confirm the cancellation to completely remove yourself from the subscription service.
Another option is to just disable auto-renew, which you can do by choosing the Change link next to the "Renews automatically" line on the "Payments & billings" screen.