The Best Mobile Deals and Apps for Fast Food
Fast Food May Be Cheap, But It Can Get Even Cheaper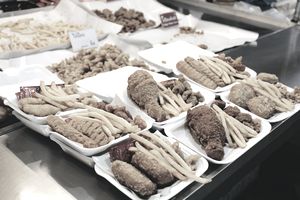 You may not consider yourself a part of the "Fast Food Nation," but chances are that you are occasionally short on time (or cash) and need to grab a quick bite at your local drive-through.
Fast food is definitely convenient and even though these restaurants are typically inexpensive, it can't hurt to get even better deals from time to time. Let's look at three quick ways that you can save on fast food using your mobile device.
Grab Those Apps
Just like Target and Walmart, many fast food companies have their own mobile apps that can save you big money on your purchases.
For example, McDonald's has long had an app that helps you find local restaurants and nutrition information, but that app didn't always have discounts associated with it. The company's latest app, however, does and it allows you to redeem local offers using your mobile device.
Here's the catch: Many restaurant apps are not nationwide. Apparently, app developers like to roll out the programs slowly and some franchisees can opt out of the deals. However, don't let this allow you to lose hope in all fast food apps. Keep an eye on the app for your favorite chain so you'll know when the deals roll into your area.
Opt-in on Text Deals
If you're not yet a fan of texting clubs, you will be once you join a few and find out how much money you can save. All you have to do to start getting coupons texted directly to your phone is to opt-in to the stores, restaurants, and websites you visit most.
When it comes to fast food, the following are a few of the most valuable text clubs:
Arbys: To join the coupon club, text the word ARBYS to 27297 or sign-up on the website.
Burger King: To join, text the word BKALERTS to 287437.
Carl's Jr.: Visit the website and enter your mobile number when you sign-up for "Exclusive Offers."
Check Your Couponing Apps
Many of your favorite coupon apps offer fast food discounts and deals as well. Here are a few that often have some great fast food coupons on their apps, ranging from a free entree to a free drink.
The next time you're heading out for a quick bite to eat, check these apps and search for the daily deals on fast food before you pay. You just might be pleasantly surprised by the offerings.