DEA - Operation Prevention Video Challenge (Expired)
Win a $10,000 Scholarship and Other Prizes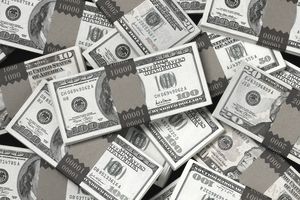 Note: This sweepstakes has expired, but you can find many sweepstakes with similar prizes on the Cash Sweepstakes List.
Description:
High school students, do you think you can prepare an excellent video that shows how bad opioid abuse can be? If so, submit it into DEA's Operation Prevention Video Challenge for your chance to win scholarships worth $1,000, $5,000, or $10,000. Plus, one winner will receive a trip to Washington, DC to train at Quantico.
This sweepstakes has expired.
Sweepstakes Links:
Sweepstakes Entry Form: https://www.operationprevention.com/user/register?destination=/competition/video/enter
Sweepstakes Rules: https://www.operationprevention.com/sites/operationprevention.com/files/Challenge%20Materials/2018%20Challenge/Official%20Rules_DEA%20Video%20Challenge_2018.pdf
Sweepstakes Homepage: https://www.operationprevention.com/
Category:
Cash Sweepstakes, Creative Contests, Photography Contests, US Vacation Sweepstakes, Big Sweepstakes, One Entry Sweepstakes
Eligibility:
Open to residents of the United States who are enrolled in high school, 13+
Start Date:
November 30, 2017
End Date:
March 20, 2018 at 8:00 p.m. ET
Entry Frequency:
One time per person
Sweepstakes Prizes:
Grand Prize: A $10,000 scholarship. (ARV: $10,000)
2nd Prize: A $5,000 scholarship. (ARV: $5,000)
3rd Prize: A $1,000 scholarship. (ARV: $1,000)
People's Choice Prize: A trip for the winner to Washington, DC for a day at DEA's Training Academy in Quantico to experience the types of training that DEA Special Agents, Diversion Investigators, Forensic Chemists, and more go through.
(ARV: $1,200)
Additional Comments:
To enter, upload a video that's between 30 and 60 seconds in length that shows the student's peers why they shouldn't misuse prescription opioids. See the rules for more do's and don'ts.
Entries will be judged on the basis of creativity (40%), how well the video presents the dangers of opioid abuse (30%), and persuasiveness and effective communication (30%).
The entries will also be put up for public vote to determine the People's Choice winner.