MoviesFoundOnline.com Review
All the Details on MoviesFoundOnline.com, a Free Movie and TV Service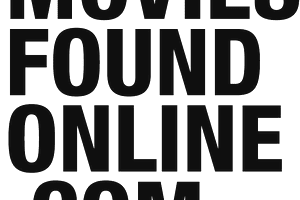 Every single video you find at MoviesFoundOnline.com is 100% free to stream and share with others, just like with other movie streaming sites like Sony Crackle.
You can browse through the latest movies at MoviesFoundOnline.com and even get the most up to date releases delivered directly to your email through their newsletter.
Free Streaming Movies at MoviesFoundOnline.com
There are lots of genres to choose from at MoviesFoundOnline.com, such as Action, Mystery, Adventure, Family, Comedy, Surreal, Fantasy, Western, Musical, Short Films, Animation, Bizarre, Sci-Fi, Romance, Horror, Thriller, and Biography, and you can also browse for movies by year, from the 1900s through the 2010s.
The homepage is a good place to see the most viewed videos, full length and short films, most liked videos, some of the latest movies added to some of the more popular genres, and even a collection of random videos you may like.
There's also a full list of every single movie at MoviesFoundOnline.com that provides an easy way to scroll through all of the films at once, regardless of the genre they belong to, and sort them alphabetically, by newest movies first, or by popularity.
In addition to the above ways to find movies at MoviesFoundOnline.com, you can just do a simple keyword search to see if the movie you want is available.
Sign up for email alerts to get updated on newly added movies, subscribe to the MoviesFoundOnline.com RSS feed, or follow the website on Facebook.
Free Streaming TV Shows at MoviesFoundOnline
You won't find full episode lists of TV shows at MoviesFoundOnline.com, but there are individual episodes for several different TV shows. These episodes can be found through the Series & Shows genre.
Video Quality at MoviesFoundOnline.com
Video quality varies at MoviesFoundOnline.com because the videos come from different sources and were of course recorded under different conditions.
This means that while some of the movies stream as low as 144p, you'll find others that are high-definition videos at 720p or higher.
Where MoviesFoundOnline.com Gets Its Movies
Movies at MoviesFoundOnline.com are not hosted on its own website. Instead, every video is streamed from other movie streaming websites like YouTube or Vimeo. MoviesFoundOnline.com just embeds these videos on its website and organizes them as described above to help you find free videos, movies, and TV shows.
The legality of movies at MoviesFoundOnline.com is completely dependent on the websites hosting them. For example, since YouTube hosts free and legal movies, MoviesFoundOnline.com does as well.