Waiakea Springs - Ultimate Camp + Surf Giveaway (Expired)
Enter to Win $5,000 in Outdoor Gear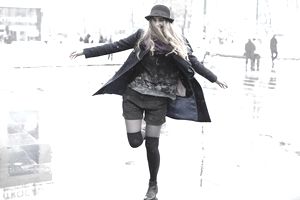 Note: This sweepstakes has expired, but you can find many sweepstakes with similar prizes on the Jewelry and Fashion Sweepstakes List.
Description:
Waiakea Springs' Ultimate Camp + Surf Giveaway is giving you the chance to get set up for your outdoor adventures. Enter and you could win a free set of gear including a rooftop tend, a wet suit, a dry duffel, a surfboard, and more. The prize is worth about $5,000.
This sweepstakes has expired.
Sweepstakes Links:
Sweepstakes Entry Form: http://aloha.waiakeasprings.com/giveaway
Sweepstakes Rules: http://aloha.waiakeasprings.com/giveaway
Sweepstakes Homepage: http://www.waiakeasprings.com/
Category:
Cash Sweepstakes, Jewelry & Fashion, Sports Sweepstakes, Medium Sweepstakes, Daily Sweepstakes
Eligibility:
USA, 18+
End Date:
June 20, 2018 at 11:59 p.m. ET
Entry Frequency:
1 x daily per person
Sweepstakes Prizes:
Grand Prize: $5,000 in outdoor gear including a Tepui Baja Series Rooftop Tent, a FUJIFILM X-A5 Digital Camera with an XC15-45mm Lens Kit, an Almond Surfboards R-Series Board, a solar panel, lighting ecosystem, and stove, a GNARBOX 256GB, a Yeti Panga 50 dry duffel, a PeakDesign Crash Course bundle, a year-long subscription to Waiakea, a 7TILL8 Spring Suit wetsuit, a $500 Visa gift card, Slowtide towels and poncho, and Ryan Longnecker presets. (ARV: $5,000)
Additional Comments:
To enter, you'll need a code which you can get with the purchase of Johnsonville Flame Grilled Chicken. You can also use the non-purchase entry method to request a free code by mail (through April 15th, 2018) or online (from April 16th through April 30th).
There are three prize pools, one for people who made a purchase at Publix, one for people who made a purchase at Giant, Stop & Shop, or Food Lion, and one for everyone else.
If you use a non-purchase entry method, you can pick the prize pool you want to enter. 100 prizes will be awarded for the first prize pool, 100 for the second prize pool, and 300 for the third prize pool.