Pernod Ricard - Chivas Regal Fight Club Sweepstakes (Expired)
Over 2,800 Prizes Are Up for Grabs Including Trips to Vegas and More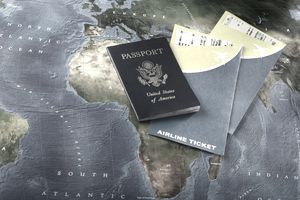 Note: This sweepstakes has expired, but you can find many sweepstakes with similar prizes on the US Vacation Sweepstakes List.
Description:
Pernod Ricard is calling for you to bring out your inner fighter and enter their Chivas Regal Fight Club Sweepstakes. If you enter, you could win one of 23 free trips to Las Vegas to see GGG fight, a prize worth just short of $4,000. Plus, over 2,800 people will receive free gift cards worth $15 or $65.
This sweepstakes has expired.
Sweepstakes Links:
Sweepstakes Entry Form: http://chivasfightclub.com/sweepstakes.php
Sweepstakes Rules: http://chivasfightclub.com/rules.php
Sweepstakes Homepage: http://chivasfightclub.com/
Category:
Gift Certificates Sweepstakes, Sports Sweepstakes, Free Ticket Sweepstakes, US Vacation Sweepstakes, Medium Sweepstakes, Lots of Prizes, Daily Sweepstakes
Eligibility:
USA, 21+
Start Date:
July 15, 2017
End Date:
February 22, 2018 at 11:59 p.m. ET
Entry Frequency:
1 x daily per person
Sweepstakes Prizes:
Grand Prizes (23): A two-day trip for two to Las Vegas for a boxing match including airfare, hotel, tickets to the event, and $100 spending cash. (ARV: $3,950)
1st Prizes (1,350 - 450 per entry period): A $65 e-gift card. (ARV: $65)
2nd Prize (1,500 - 500 per entry period): A $15 e-gift card. (ARV: $15)
Additional Comments:
Alternate entry by text message.
The entry periods are as follows:
Entry Period 1: 7/15/17 - 8/24/17
Entry Period 2: 10/1/17 - 11/26/17
Entry Period 3: 12/1/17 - 2/22/18
Note that there are periods between each entry period where entries will not be accepted.
Prizes will be divvied up in part depending on the state you live in. See the rules for more details.