Popcornflix—Stream Free Movies and TV Shows
You can legally stream movies and shows at Popcornflix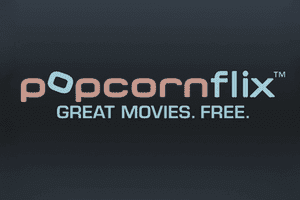 Popcornflix is a perfectly legal website that lets you watch full-length free-streaming movies for free in both the U.S. and Canada. You'll see a lot of actors and actresses you recognize in movies you've heard of and some you haven't.
No registration is required so you'll be enjoying your chosen movie or TV show in seconds. This video streaming service is ad-supported, however, so you'll have to sit through a few commercial breaks.
Where Popcornflix Gets Its Movies
Popcornflix is owned by Screen Media Ventures, a large independent movie distributor, and that's where it gets its films. This is a partnership so the movies are completely legal to stream.
You Get A Wide Variety of Free-Streaming Genres 
Popcornflix has a nice-sized collection of free streaming movies in common and popular genres like comedy, drama, action, horror, romance, documentaries, family, nostalgia, and foreign films.
The staff also puts movies in additional genres like bros movies, Espanol, National Geographic, National Geographic Wild, critically acclaimed, sci-fi/mystery, wild west, extreme sports, and rock stars. These extra genres can sometimes change.
Popcornflix also lets you watch episodes from several film school originals and web series, such as Regenesis, Women Behind Bars, Cheaters, Sonic the Hedgehog, Legend of Zelda, and America's Dumbest.
You can search for movies by their titles or check out the "New Arrivals" or "Most Popular" pages. There are also links to featured movies and shows, staff picks, and more.
Where to Find More Popcornflix Movies and Shows
Some of the categories of scary movies at FrightPix include scary good, sexy horror, paranormal, demons, vampires, slasher, zombies, cult, and creepy documentaries.
Popcornflix Kids categorizes its movies in sections that are just for cartoons, "Pop Junior (1-4)", "Pop Junior (4-10)", "Girl Power", "Fairy Tales", "Fun For the Family", and some others that are specific particular TV shows for kids.
Watch Popcornflix With Free Apps
If you'd rather watch the free movies and shows at Popcornflix on a larger screen, you might be interested in the app for Roku, Xbox, or PS4 devices. There's even one for Samsung TVs.
The Popcornflix Kids website has a mobile app, too, for Android and iOS devices. This app is different from the regular Popcornflix app in that there are only kids' movies here, just like on the website. This is a good idea for children so they don't accidentally stumble on scary or inappropriate content.
Popcornflix Alternatives