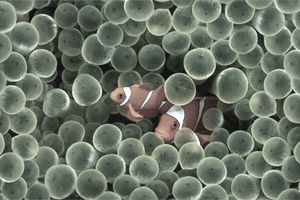 WallpaperStock is one of the best free wallpaper sites out there due to their huge collection of wallpaper. Besides all the gorgeous wallpaper that WallpaperStock has to offer, it's an easy site to find and download what you need when you want it.
Lots and Lots of Wallpapers
WallpaperStock takes the cake when it comes to the amount of free wallpapers that they have. You'll find tens of thousands of wallpapers here on anything from landscapes to female celebrities.
WallpaperStock has an impressive amount of original wallpapers to their site but if you look at wallpapers a lot, you may find yourself seeing some common wallpapers that you've seen before around the Internet.
Browse or Search With Ease
It's so easy to both browse and find a specific wallpaper at WallpaperStock.
WallpaperStock has a ton of categories on the right side of the page that will help you dive into the wallpapers and find what you're looking for. I like that I can pick a general category like Nature and the browse through the wallpapers until I find something I like. It means that I can narrow down the field a bit but still discover something fresh and new.
You can also use the resolution links on the left side of the page to find wallpapers that are the resolution for your computer monitor. There are normal and widescreen resolutions as well as HD wallpapers.
If you're looking for a specific image you can use the search box at the top of the page to enter a keyword into and you'll be presented with results that will have just what you were looking for.
Get Your New Wallpaper In a Matter of Seconds
WallpaperStock makes it very easy to get your new wallpaper on your computer desktop.
After you've chosen your new wallpaper click on the image of the wallpaper. Click to select your computer monitor's resolution under the image to open up the correct size of wallpaper.
You can now add that wallpaper to your computer desktop.