Hidden Valley - Royal Ranch Sweepstakes
Win a Jeweled Dressing Bottle and Cash Worth $50,000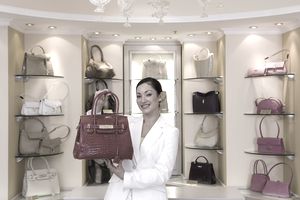 Description:
If you would like to really impress your dinner party guests, how about serving them their dressing in a $35,000 dressing bottle? If that sounds like a great idea to you, but you aren't ready to spend $35k on a bottle, enter Hidden Valley's Royal Ranch Sweepstakes. The winner will receive a jeweled Hidden Valley Ranch dressing bottle worth $35,000 plus $15,000 that you can put toward taxes.
The prize is worth $50,000 in total. You need to enter through Twitter, which is super easy if you have an account.
Sweepstakes Links:
Click Here to Enter this Sweepstakes
Click Here for the Official Sweepstakes Rules
Click Here for the Sweepstakes' Home Page
Note: If the sweepstakes entry link doesn't work for you, try entering through the home page and looking for a link to the sweepstakes.
Category:
Cash Sweepstakes, Jewelry & Fashion, Mega Sweepstakes, Daily Sweepstakes
Eligibility:
USA, 18+
Start Date:
March 09, 2018
End Date:
May 19, 2018 at 11:59 p.m. PT
Entry Frequency:
1 x daily per person
Sweepstakes Prizes:
Grand Prize: A jeweled bottle of Hidden Valley Ranch worth $35,000 and $15,000 in cash that you can put toward taxes. (ARV: $50,000)
Additional Comments:
To enter, you must follow @HVRanch on Twitter and retweet a Hidden Valley Ranch tweet that includes the hashtag #NationalRanchDay and the link to these Official Rules: http://bit.ly/NationalRanchDay.