Minnesota Cultivated Wild Rice Council - Get Wild Recipe Contest (Expired)
Enter to Win Cash Prizes for Your Rice Recipe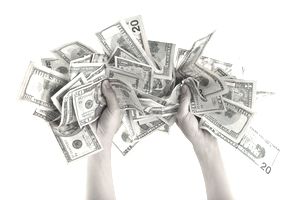 Note: This sweepstakes has expired, but you can find many sweepstakes with similar prizes on the Cash Sweepstakes List.
Description:
Minnesota Cultivated Wild Rice Council's Get Wild Recipe Contest is calling for your best original recipes that use precooked wild rice. Enter yours for a shot at winning cash, inclusion in a recipe book, and more. This sweepstakes has expired.
Sweepstakes Links:
Sweepstakes Entry Form: http://mnwildrice.org/contest_reg.php
Sweepstakes Rules: http://mnwildrice.org/files/2018ContestEntryRules.pdf
Sweepstakes Homepage: http://mnwildrice.org/
Category:
Books, Media & Music Sweepstakes, Cash Sweepstakes, Creative Contests, Food & Drink Sweepstakes, Kids Sweepstakes, Recipe Contests, Unlimited & Odd Entry Sweepstakes, Small Sweepstakes, Canadian Sweepstakes
Eligibility:
USA and Canada (-PQ), 18+ or with a guardian's permission to enter
Start Date:
May 10, 2018
End Date:
June 11, 2018 at 11:59 p.m. ET
Entry Frequency:
Limit of one entry per category for a maximum of six total entries per person
Sweepstakes Prizes:
Grand Prize: $500 in cash. (ARV: $500)
People's Choice Prize: $250 in cash. (ARV: $250)
Finalist Prizes (up to 16): Three pounds of Minnesota cultivated wild rice, recognition in the annual Minnesota Cultivated Wild Rice Council recipe brochure at the 2018 Minnesota State Fair, a signed copy of the "Canola Gourmet" cookbook, and either two 2018 Minnesota State Fair tickets OR a signed copy of "Saga of the Grain" OR a wild rice t-shirt and cap.
Additional Comments:
To enter, submit an original recipe that uses at least a quarter-cup of precooked wild rice per serving along with at least two of the sponsor products listed in the contest's rules in one of the following categories: appetizer, soup, salad, entree, side, or dessert. See the rules for more details and restrictions.
Up to 16 finalists will be selected on the basis of taste, ease of preparation, use of wild rice and sponsor products, and creativity. Priority will be given to recipes that are easy to demonstrate and which use at least two sponsor products.
The grand-prize winner will be chosen from among the finalists in a taste test by a panel of judges. America's Choice prize winner will be determined by online vote.