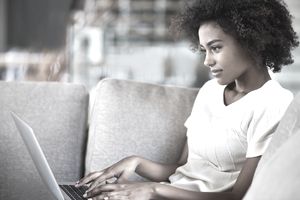 SSuite Office can be used as a free Microsoft Office alternative because of its word processor, spreadsheet program, and email client. Some of the MS Office file types can even be used in SSuite Office. There are many more parts that make up SSuite Office, like a photo gallery and instant messaging program.
More About SSuite Office
There are seven different editions of SSuite Office that are all free but each with different features.
For example, the Personal Edition includes a word processor, email client, and a spreadsheet program, among other things.
The Excalibur Release has the same programs but also includes things like note-taking software, a formula editor, and an instant messaging program.
If using the full-featured application, you also get a photo editor, media player, games, file encryptor, web browser, software for making Internet phone calls to other computers, and more.
See the Inside Each Office Suite table to see an exhaustive list of differences between every edition.
The Pros
Supports common file formats
Can install specific office parts instead of the whole suite
Portable version available
The Cons
Not very user-friendly
Presentation program is very limited
Email client can be hard to setup
Spell check isn't automatic
Saving to an online storage service is supported but hardly works
SSuite Office File Formats
SSuite Office fully supports the following file types, meaning that you can open and save back to these formats:
BMP
CPP
CSV
DOC
EMF
GIF
H
HTM
HTML
JPEG
JPG
PAS
RTC
RTF
SQL
TXT
VTS
XLS
XML
As you can see, popular file formats such as DOC and XLS, those used in Microsoft Office, are fully supported in SSuite Office.
The WMF file format below can be opened with SSuite Office but can not be saved back to the same format. You'll need to choose a format listed above to save this file type to after opening.
SSuite Office vs Microsoft Office
MS Office and SSuiteOffice have many of the same types of programs, like a spreadsheet program, word processor, email client, presentation program, note-taking software, and even a communications program (like Microsoft Lync).
However, many of the programs found in SSuiteOffice can hardly be compared to Microsoft Office because the usability and functionality of the suite pales in comparison to Microsoft Office.
Overall, the word processors and spreadsheet programs are the most similar in both suites, as some of the same file formats are allowed.
Thoughts On SSuite Office
At first glance, it appears that SSuite Office would be a phenomenal program to download because of its large collection of software. We have to disagree, though, as we find only the word processor and spreadsheet program to be of any worth.
The presentation/slideshow program is very limited and hardly can be called presentation software. It simply lets you load images and then move through them like you would a simple gallery. There aren't any editing tasks at all, such as adding text or effects.
We also don't care for the email client because, as with the other software in the suite, it's hard to navigate around in and requires you to know the email server settings to setup your account.
Though there's an option to save to online storage services, a couple of the options didn't work for us. It seems as though the web browser built into SSuite Office is too far outdated to be used with any of the websites, which is a shame, as this feature would have been really nice.
Overall, the only positive thing we can actually collect from SSuite Office is that there are games included in the full version, the word processor works fine, and the spreadsheet software can use Microsoft's XLS file format.
We highly suggest using any other free office suite, such as LibreOffice for a wide range of file format support, Kingsoft Office for easy usability and a clean interface, or Google Drive for working entirely online without the need for software.