Marlboro - Chasing Midnight Sweepstakes
Over 100,000 Prizes Are Being Given Away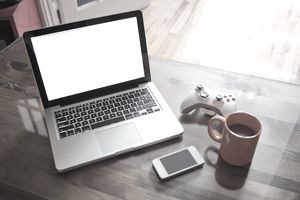 Description:
Marlboro's Chasing Midnight Sweepstakes is giving away nearly 130,000 prizes. Enter for chances to win one of 25 travel vouchers worth $15,000 each or lots and lots of instant prizes.
Sweepstakes Links:
Click Here to Enter this Sweepstakes
Click Here for the Official Sweepstakes Rules
Click Here for the Sweepstakes' Home Page
Note: If the sweepstakes entry link doesn't work for you, try entering through the home page and looking for a link to the sweepstakes.
Category:
Cash Sweepstakes, Electronics Sweepstakes, Gift Certificates Sweepstakes, Instant Win Sweepstakes, International Travel Sweepstakes, US Vacation Sweepstakes, Big Sweepstakes, Lots of Prizes, Daily Sweepstakes
Eligibility:
Open to residents of the United States (void in Massachusetts and Michigan) who are smokers, 21+
Start Date:
April 30, 2018
End Date:
June 24, 2018 at 11:59 p.m. ET
Entry Frequency:
1 x daily per person/email
Sweepstakes Prizes:
Grand Prizes (24): A $15,000 travel voucher. (ARV: $15,000)
Instant-Win Game Prizes (129,440): Various prizes including backpack, cameras, cash cards, power banks, and much more. (ARV: $10 - $399)
Additional Comments:
When you enter, you will be shown a prize that you are eligible to win. If you want, you can "switch it up" to see another prize. There are 10 prizes each week to choose among.
If you pass on a prize, you cannot go back and select it later.
If you get to the 10th option, you will need to select that prize.
After you select your prize, you will be instantly shown whether you have won.