James Patterson and Scholastic - Classroom Library Giveaway
4,000 Teachers Will Win Books for Their Classrooms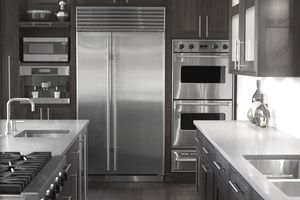 Description:
If you are a teacher of Pre-K through 12th grade children, enter James Patterson and Scholastic's Classroom Library Giveaway for your chance to win free books for your classroom. 4,000 teachers will be chosen to receive a $500 grant to use for books to help their students learn.
Sweepstakes Links:
Click Here to Enter this Sweepstakes
Click Here for the Official Sweepstakes Rules
Click Here for the Sweepstakes' Home Page
Note: If the sweepstakes entry link doesn't work for you, try entering through the home page and looking for a link to the sweepstakes.
Category:
Books, Media & Music Sweepstakes, Cash Sweepstakes, House & Garden Sweepstakes, Small Sweepstakes, Lots of Prizes, One Entry Sweepstakes
Eligibility:
Open to US residents who are teachers of any grade from PreK through 12th, 18+
Start Date:
March 19, 2018
End Date:
July 31, 2018 at 11:00 p.m. ET
Entry Frequency:
One time per person
Sweepstakes Prizes:
Grand Prizes (4,000): A $500 grant to be used by the teacher to buy books for her or his classroom. (ARV: $500)
Additional Comments:
To enter, you must describe how you would use the $500 to benefit your classroom.