Use Discovery Puzzlemaker to Create Custom Word Searches
A Free Word Search Puzzle Maker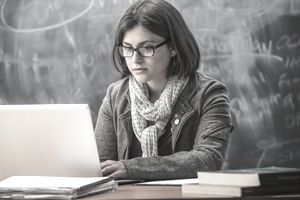 Discovery Puzzlemaker is a word search maker that you can use to easily create your own custom word searches over any subject you want.
It's easy to create your own custom word search puzzles at Discovery Puzzlemaker by following just a few simple steps.
How to Use Discovery Puzzlemaker
Visit Discovery Puzzlemaker and enter the title for your word search maker under Step 1. You'll need to make your title 49 characters or less.
Under Step 2 enter the size of the word search puzzle you want to create. You can make small puzzles all the way up to 40x40.
Once you've decided on the size your word search puzzle you can move onto Step 3. Choose whether you want to use each letter only once, share letters occasionally, or share letters as much as possible.
Now that you're at Step 4 you can choose to output your puzzle as HTML, text, or lowercase text. If you're not sure what any of these mean, choose HTML. This will let you print the created puzzle straight from your browser after it's generated. The text and lowercase text options you can use if you're going to copy or paste the puzzle somewhere else, like a word processing program.
Under Step 5, you'll need to enter the words you want to be hidden with the Discovery Puzzlemaker word search. You can separate these words by commas, spaces, or put each word on a new line.
Click Create My Puzzle! under Step 6 to generate your custom word search.
Printing Your Discovery Puzzlemaker Word Search
After you've proofread your puzzle, click the Print this page link at the top of the word search to bring up your printer dialog box. I recommend using print preview before printing your puzzle so you can make any changes necessary before printing.
Click the Solution button at the bottom of the page to show the solution to the word search you created. Use Print this page to once again bring up your printer dialog box to print the solution.
Tips on Using Discovery Puzzlemaker
Here are some tips to help you create a great word search using Discovery Puzzlemaker.
15x15 is the most popular puzzle size
Choosing to share letters as much as possible will take a little longer to create
Any characters that aren't letters will be considered a space
Other Word Search Puzzle Generators
If you aren't getting what you want out of Discover Puzzlemaker, you can also find other free word search puzzle generators that have options like puzzle alignment, a font choice, and online puzzles. The A to Z Teacher Stuff puzzle generator is a great choice as well.
If you're looking for a premade word search puzzle, here are some free word searches for kids, holiday word search puzzles, online word search games, daily word search puzzles, difficult word search puzzles, and lots of other free word search puzzles over holidays, seasons, and more.