Veranda - Cash Giveaway Sweepstakes (Expired)
This Creative Presentation Is Giving Away $100,000 Cash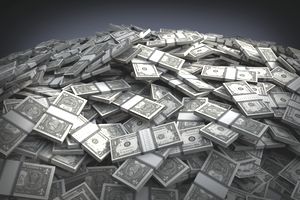 Note: This sweepstakes has expired, but you can find many sweepstakes with similar prizes on the Cash Sweepstakes List.
Description:
Veranda is running a creative presentation sweepstakes that is giving away a huge cash prize. A creative presentation is a giveaway that offers a large prize with many different ways of entering. Because there are so many ways for people to hear about the giveaway, and the entry period is very long, the chances of winning are probably pretty slim.
But the prize is so large, that it might be worth taking the few minutes to enter.
The grand-prize winner will walk away with $100,000, enough money to put down a payment on a new house or renovate your current one, to sail around the world, pay off your debts, buy an amazing new car, or some combination of the above.
If you'd like the chance for that winner to be you, enter at least once. You can't win if you don't enter. If your sweepstakes strategy involves adding a few long shots to your daily list of sweepstakes to enter, this might be a candidate. Or for other chances to win prizes like this one (some with better odds), check out the cash and mega sweepstakes lists linked below. Good luck!
This sweepstakes has expired.
Sweepstakes Links:
Sweepstakes Entry Form: http://veranda.hearstmobile.com/sweepstakes/32304
Sweepstakes Rules: https://subscribe.hearstmags.com/circulation/shared/sweeps/rules/ver/$100k_Cash_Spectacular_Official_Rules_VER.htm
Sweepstakes Homepage: http://www.veranda.com/
Category:
Cash Sweepstakes, Kids Sweepstakes, Mega Sweepstakes
Eligibility:
USA, 13+
Start Date:
February 01, 2016
End Date:
January 31, 2018 at 11:59 p.m. ET
Entry Frequency:
There's a limit of one entry per person per day per entry page
Sweepstakes Prizes:
Grand Prize: $100,000 in cash.
(ARV: $100,000)
Additional Comments:
Before you enter, check out the things you need to know about magazine sweepstakes scams.
You'll be offered a trial of the magazine when you enter. These trials can sometimes lead to an unwanted magazine subscription. If that happens to you, see my advice on how to get out of unwanted magazine subscriptions.
This is a creative presentation sweepstakes, which means your odds of winning are going to be even longer than when entering most big sweepstakes.