Carolina Ford Dealers - Perfect Match Giveaway
Win Cash to Put Toward Your Dream Car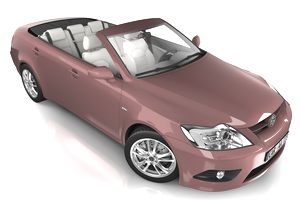 Description:
If you're in need of a new car, enter Carolina Ford Dealers' Perfect Match Giveaway. The winner will receive a $30,000 voucher toward one of two Ford model vehicles with their choice of options, plus $5,000 in cash to put toward taxes. Note that only residents of a specific geographical region can enter.
Sweepstakes Links:
Click Here to Enter this Sweepstakes
Click Here for the Official Sweepstakes Rules
Click Here for the Sweepstakes' Home Page
Note: If the sweepstakes entry link doesn't work for you, try entering through the home page and looking for a link to the sweepstakes.
Category:
Car Sweepstakes, Cash Sweepstakes, Mega Sweepstakes, One Entry Sweepstakes
Eligibility:
Open to residents of specific zip codes, which are listed in the official rules, 18+
Start Date:
June 30, 2017
End Date:
April 30, 2018 at 5:00 p.m. ET
Entry Frequency:
One time per person
Sweepstakes Prizes:
Grand Prize: A $30,000 voucher toward the purchase of a 2017 Ford Fusion or a 2017 Ford Escape and a $5,000 check. (ARV: $35,000)
Additional Comments:
You can earn additional entries by referring friends.