Retail Stores With Credit Card Loyalty Incentives
The 50 Biggest Retail Chains With Special Credit Card Deals and Programs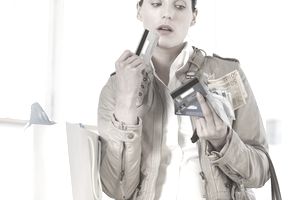 In-house retail credit card programs were redefined after the unprecedented number of personal bankruptcies during the Great Recession threatened the financial stability of some of the biggest companies in the U.S. retail industry. In order to regain financial stability, some retail company credit card programs closed down and many retail credit cards became some of the most difficult to obtain.  As the U.S. economy recovered, however, so did retail credit programs.
A large number of the largest U.S. retail chains have aggressively marketed their own branded retail store credit cards in the past as a way to make it easy for credit-oriented customers to spend more and return often.  After the Great Recession, however, the number of customers seeking retail credit temporarily exceeded the number of retail chains willing to extend it.
The days of standalone in-house retail company credit programs are pretty much a thing of the past for the U.S. retail industry, and have been replaced by credit cards that are co-branded with large national or multinational banking companies like Chase and credit services companies like American Express.  
While partnering with these financial institutions mitigates a retail company's financial risk, it also changes the nature of retail credit cards, which traditionally had lower credit standards and more lenient terms than bank-issued credit cards.
 To make these more restrictive co-branded credit cards more attractive to customers, most of the largest U.S. retail chains are using two primary strategies.
First, most retail credit cards are now combined with some aspect of a retail chain's customer loyalty program.  Second, since the co-branded credit cards are issued by banks and financial service companies, they can be used for purchases outside of the retail store itself, sometimes still allowing for an accumulation of loyalty rewards for other types of purchases.
What follows is a roundup of 50 of the biggest and most popular retail credit card programs in the U.S. retail industry, including co-branded credit cards and credit cards tied in with retail customer loyalty programs.  Click the links to get specific details about each retail company's credit card program and to apply online for credit cards issued for use in your favorite retail stores.
This list of retail credit cards is sorted alphabetically according to the name of the company. 
Abercrombie & Fitch
Click here for info about the Abercrombie & Fitch credit card >>
Ace Rewards Visa Card with Enrollment Bonus
Details about the Ace Hardware Visa credit card and bonus >>

American Eagle
Click here for info about the American Eagle credit card >>

Aerie
Click here for info about the Aerie credit card >>
Athleta Rewards Credit Card
Click for more about earning rewards at Athleta with the GapCard >>

Banana Republic Rewards Credit Card
Click for more about earning rewards at Banana Republic with the GapCard >>
Best Buy Rewards Zone Mastercard with Future Purchase Rewards
Get info on Best Buy Mastercard with cash discounts on future purchases >>

Bloomingdale's
Click here for info about the Bloomingdale's store credit card >>

Boscov's
Click here for info about the Boscov's store credit card >>

Brooks Brothers
Click here for info about the Brooks Brothers credit card >>

Children's Place
Click here for info about the Children's Place credit card >>
Dillard's Branded and Co-Branded Credit Cards
Click for complete info about Dillard's credit card offerings >>
Disney
Click here for info about the Disney credit card >>

Fortunoff
Click here for info about the Fortunoff credit card >>

GAP Stores GapCard with 5% Rewards
More about earning GapCard Rewards at GAP affiliated stores >>

Home Depot
Click here for info about the Home Depot credit card >>

jcpenney
Click here for info about the jcpenney credit card >>

J. Crew
Click here for info about the J. Crew credit card >>

J. Jill
Click here for info about the J. Jill credit card >>

Justice
Click here for info about the Justice credit card >>

Kohl's
Click here for info about the Kohl's credit card >>

Lane Bryant
Click here for info about the Lane Bryant credit card >>

Linens 'n Things
Click here for info about the Linens 'n Things credit card >>
L.L. Bean Visa Card With Cashback Rebates
More about the L.L. Bean Visa Card Program >>

The Limited Credit Card
Click here for info about the The Limited credit card >>

Lord & Taylor
Click here for info about the Lord & Taylor store credit card >>

Lowe's
Click here for info about the Lowe's credit card >>
Macy's Amex Card With Perks
Click for a pros and cons review of the Macy's Amex Card >>

Macy's
Click here for info about the Macy's store credit card >>

Neiman Marcus
Click here for info about the Neiman Marcus credit card >>

New York & Company Rewards Credit Card
More about earning purchase rewards with the New York & Company Rewards credit card >>

Old Navy Rewards Credit Card
Click for more about earning rewards at Old Navy with the GapCard >>
Overstock.com No-fee Mastercard with Cashback Rebates and Free Shipping
More about the perks of the Overstock.com Mastercard >>

PacSun
Click here for info about the PacSun store credit card >>

Pier One
Click here for info about the Pier One store credit card >>
Piperlime Rewards Credit Card
Click for more about earning rewards at Piperlime with the GapCard >>

Pottery Barn
Click here for info about the Pottery Barn store credit card >>

RadioShack
Click here for info about the Radio Shack store credit card >>

Restoration Hardware
Click here for info about the Restoration Hardware store credit card >>

Saks Fifth Avenue
Click here for the SaksFirst Mastercard & SaksFirst Loyalty Program >>
Sam's Club Warehouse Branded and Co-Branded Credit Cards
Click for complete info about Sam's Club credit card offerings >>

Sears
Click here for the Sears Credit Card and Sears Citi Mastercard >>

SONY
Click here for info about the SONY credit card >>

Talbots
Click here for info about the Talbots store credit card >>

Target REDcard with Cash Rebates
Click here for info about the Target REDcard credit card program >>
Toys 'R Us and Babies 'R Us Mastercard With Rebates
More about the purchase rebates with the Toys 'R Us and Babies'R Us Mastercard >>

Walmart
Click here for info about the Wal-Mart credit card options >>
Williams-Sonoma Visa Signature with Loyalty Points, Free Shipping, $25 Signup Bonus
More about the Williams-Sonoma Visa credit card with no annual fee >>

Zales Credit Card with No-Interest Features 
Click here for info about the Zales No-Interest credit card features >>