YouTube's Free Streaming Movies and TV Shows
Stream Free Movies and Shows on YouTube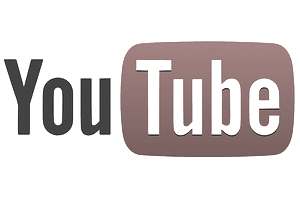 YouTube is well known as a video streaming website but they also offer free online movies in their original full length, some of which even include closed captions. It also includes genre-specific TV shows.
The free movies on YouTube come from a lot of different places because there are tons of different users that can upload content. Some of the movies have advertisements before or during the video, but this is a small price to pay for free movies.
YouTube's Free Streaming Movies
YouTube offers free movies in various genres, some of which are comedy, action & adventure, animated, crime, documentaries, horror, and classics. However, even though there exists lots of videos in those genres, you can't actually browse through the movies inside any particular genre. They're instead just part of the rest of YouTube's massive video collection.
The only official section of YouTube dedicated to movies is found here, but none of them are free.
Another way to find full length movies on YouTube is to use the Filters option when doing a search. You can filter the results by video type and choose Movie to help eliminate a vast majority of the results, which should help you find free movies.
Yet another way to search through YouTube is with a third-party site called Zero Dollar Movies. They have cataloged thousands of free movies from YouTube, so you can browse the genres they've built or do a search for a movie title. They have movies from the early 1900s up to 2015.
New free movies are added to YouTube often from many different sources to keep the content fresh.
Free Streaming TV Shows at YouTube
There are also free TV shows to be found at YouTube, accessible through this TV Shows link.
Similar to its movies, YouTube's TV shows are available in a number of genres, like animated, reality & game, documentary, and celebrity & entertainment. Unlike the movies, however, YouTube's TV shows can be browsed by their genre, and even further defined by looking through each genre's collection of only the free shows.
YouTube's Video Quality
Most of the free movies on YouTube are available from 144p to 480p, but there are some that are as high as 720p and 1080p.
Clicking the small settings icon on the bottom of YouTube's video player lets you switch between the available quality settings.
Benefits of Registering With YouTube
Registering with YouTube is completely free, and anyone can join. If you have a Google account, like a Gmail email address, you can sign in that way. However, registering isn't required, as you can watch many free movies without ever creating an account.
Some free movies on YouTube are rated at a particular maturity level that requires YouTube to verify your age. If this is the case, then registering with YouTube will enable you to view even more free movies.
Where YouTube Gets Its Movies
Different businesses are able to show free movies on their own registered accounts on YouTube. Then, those free movies are gathered in one place for easy viewing.
Some of the free movies on YouTube are from Crackle, Starz Media, and Viewster to name just a few sources.
Many times, however, you may find a movie on YouTube one day and then find that it's been removed shortly after. This is because anyone can upload videos to YouTube, which means even copyrighted material may be uploaded from time to time. However, these types of movies and TV shows are regularly removed to clean up the video collection.
System Requirements for YouTube
To watch movies on YouTube, it's necessary to have a web browser like Google Chrome, Firefox, Internet Explorer, Safari, or Opera, as well as be running an updated operating system like Windows XP, Windows Vista, Windows 7, Windows 8, or Windows 10. It's also important to have at least a 1 Mbps Internet connection to ensure a steady stream of good viewing quality.